Ultimate Guide: Inventory & Warehouse Management Software (2019)
Your business has grown, and you need better inventory and warehouse management options. Or perhaps you're an established business looking at streamlining your processes.
We put together a comprehensive guide covering everything you need to know about warehouse and inventory management systems. Our guide covers:
BONUS: Before you read further, download our Warehouse Management Software Whitepaper to see how Logiwa uses real-time data to help you get up to 100% inventory accuracy and execute advanced fulfillment strategies like wave planning.
Innovative Warehouse Solutions Are Critical to Your Supply Chain
A Warehouse Management Software (WMS) or Inventory Management Software (IMS) is a software application used to manage warehouse or distribution center operations.
With the rise of global economy, inventory is now beyond the walls of a warehouse. As a result, next-generation warehouse management systems must manage the fulfillment operations outside of the traditional scope, including drop shipment, off-site receiving, locker boxes, and more.
It's no surprise that the global inventory software market is predicted to grow at a compound annual rate of 8.31% during the years 2016 to 2020.
What's the Difference Between a WMS and an IMS?
While sometimes tossed around synonymously, these systems actually have different priorities. An inventory management system tracks your stock as it relates to transactions. Your IMS should help with purchases, returns, and credits. You may see software with features like:
Sales channel integration

Centralized inventory

Order initiation automation

Reporting for trend analysis

Inventory location and quantity tracking
Warehouse management software will have a different set of capabilities since it aids in daily warehouse operations. Some necessary features include:
Order picking assignment generation

Wave planning

Detailed reporting to aid in demand forecasting

Low stock alerts and automatic reordering

Inventory tracking per location

Dynamic order picking strategies for efficient fulfillment

Employee performance reporting

Value added services management

Inventory attributes tracking such as lot/batch no, expire date.
The best WMSs will integrate with the smart technology in your warehouse, like pick-to-light and mobile devices for easy order picking.
Why Should You Upgrade Your Warehouse or Inventory Management System?
You may find the idea of upgrading your current IMS or WMS intimidating. We can understand why. You feel like what you're doing now works, so why upset the apple cart?
Unfortunately, there are only a few ways to increase profit margins in this business. You can increase your prices or you can optimize your processes. When you increase prices, you may lose customers to your competition.
Optimizing your warehouse processes however, leads to a more efficient operation. Efficiency leads to higher profit, which you can invest in other areas of your business.
When you search "inventory management in excel", these are the sorts of results you'll see:
There's no shortage of people willing to show you how to manage your inventory in programs like Excel or Google Sheets. But these solutions aren't scalable. When you're shipping many packages per day, you have to backtrack and update your inventory numbers in all of your sales channels. Get your numbers wrong and you could sell out of a product. Then you have an unhappy customer and marketplace on your hands.
Even worse, imagine that you've set up a complex system dependent on formulas. You might consider it simple to input and change data in the spreadsheets, but there's one thing that is easier: breaking the formulas. Once that happens, nothing in the spreadsheets will work. You'll have to rewind the spreadsheet, and determine what went wrong.
Technological advances in supply chain are coming quickly. One you can't afford to ignore is cloud-based WMS and IMS. How much time would you save if all of your sales channels updated automatically? We mean the marketplaces AND the shopping carts. In order fulfillment, time is money. The more orders you can fulfill, the higher your potential for increased profit.
B2B or B2C Warehouse? You'll Face Different Issues
Depending on your type of warehouse (B2C or B2B), your warehouse will face different issues. B2C warehouses ship directly to consumer, and face the myriad of issues related to preparing and fulfilling small orders. B2B warehouses face the logistics of coordinating large orders, often using technology not suited for today's fast pace of business. We'll go over the challenges associated with each type of warehouse in this next section.
Challenges Facing B2C Warehouses
Ecommerce warehouses can't follow traditional B2B warehouse rules. 30-50% of ecommerce orders are one count of a single SKU. With such small orders hitting your warehouse, you have a particular set of challenges.
Each Delivery
A traditional warehouse operates in a business-to-business (B2B) model. It ships products directly to another business – mostly in high quantities and in bulk. E-commerce warehouses, on the other hand, operate in a business-to-consumer (B2C) model. They ship directly to individual consumers. They ship a higher number of individual orders and smaller quantities within each order.
Therefore, e-commerce warehousing is all about operational speed, accuracy and customer service.
Delivery Offering
Online businesses are speeding up the process of product availability and product access to meet customer demand. Delivery offerings also drive competition in the market. All last mile delivery options such as next-day and same-day delivery challenge warehouse and order fulfillment operations. It requires agility from companies to receive online orders, immediately process, fulfill, and ship them on the same / next day.
Scalability and Temporary Workers
The fluctuations in demand require temporary workforce which means additional licenses, additional industrial scanners, and training. An e-commerce warehouse management system should support all the devices, including smartphones and tablet PCs, so that the temporary workers are able to use their own smartphones.
Parallel to the growth of an e-commerce company, it should be possible to subscribe new users on a temporary basis. The warehouse management system should allow subscribing more users when they are needed and unsubscribe them as the number of orders decrease.
Multiple Sales Channels
The most challenging and critical process in the omnichannel model is inventory sharing throughout all sales channels. Required priorities, allocations, and reservations should be included in the system through this cooperative infrastructure.
cel
Single Items
In e-commerce, the average number of single-item orders is around 30%-50%. A traditional warehouse management system is familiar with and good at picking pallets and boxes from the warehouse but not picking single items.
Backorders
In e-commerce, the demand fluctuates on a daily basis. As a result, e-commerce warehouses face unpredictable backorders. Automatic allocation and packing of backorders during receiving is crucial in e-commerce.
Want additional information on how Logiwa can increase the productivity of your ecommerce warehouse? Click below:
Challenges Facing B2B Warehouses
B2B warehouses largely struggle with process inefficiencies due to increasing demand on legacy technologies. Many B2B warehouses were around prior to the ecommerce era. While they've been upgraded and utilize newer era equipment, they may need to be reimagined.
Order Fulfillment Inefficiencies
In an IBM survey of manufacturers and distributors, only 20% claimed they were "completely satisfied" with their fulfillment processes. The increase of global commerce has added to an already complex supply chain execution process. Warehouses are just one stop in extremely long supply chains.
ERP's Are Inefficient for Order Processing
56% of manufacturers and distributors say their enterprise resource planning system isn't efficient for complete order fulfillment. Many also reported using multiple systems to manage different portions of the order fulfillment process. As icing on the cake, many B2B warehouses don't use the same order fulfillment system across of their warehouses.
Often times, this amalgamation of order management systems comes from business acquisitions.
Supply Chain Visibility and Inventory Management
Supply chains often struggle to implement transparency in an efficient way. Complete supply chain visibility benefits all of the stakeholders in your operation. From the manufacturers to the customers.
A truly visible supply chain communicates information about your inventory at every point in its journey. This allows for every point of your operation to automatically adjust when changes occur in your supply chain.
Distribution and Order Fulfillment Inefficiencies
Many warehouses struggle to make legacy technology and equipment meet the needs of an advancing world. For example, around 60% of a warehouse's overhead is related to order picking. Yet many warehouses haven't innovated their processes to maximize that 60%.
Logiwa can elevate your B2B warehouse operations. Click below to learn more:
Better Warehouse Performance = Higher Profit Margins: Logiwa syncs accurate data across your entire interface so the inventory numbers you see on your dashboard are what your employees see on their devices. Learn how Logiwa uses real-time data to help you get up to 100% inventory accuracy and 2.5x shipments.
Main Benefits of Warehouse and Inventory Management Systems

Save Money and Time
Automating your inventory processes can give you back time. Time that you can use in other areas of your business. Plus, inventory software saves you the administrative task of updating inventory, and you can utilize the time to expand and promote your business.
Quality, cloud-based solutions allow you to access inventory data from anywhere, anytime. Your remote workforce can use this capability, as well as employees who need to access the system from home or in the field.
Minimize Human Error
Growing businesses face the arduous task of dispatching the right products at the correct times to the proper locations. Inside complex warehouse and order fulfillment organizations, the chance for human error increases. Your employees must delegate tasks to particular warehouses which are managed by multiple members in different teams.
Inventory and warehouse software enables companies to streamline their warehouse processes because it collects and stores information in a centralized location. Administrators can manage the goods stored in multiple places effortlessly. As a result, you can streamline the entire stock management process, improve delivery efficiency, and increase customer satisfaction.
Keep Customers Updated
It is a tiresome and inefficient task to manually update your stock on all your sales channels. You will spend a lot of time updating your spreadsheets, especially if you have a large product range.
Manual inventory management raises the risk of underselling and overselling products. In an out-of-stock scenario, you have unhappy customers. In an overstock scenario, you have tied up capital and crowded warehouses.
Use inventory software to keep them informed by automatically updating stock status across all your sales channels.
Make Your Operations More Efficient and Productive
If you keep extra items in stock, you've tied up money that you could've used elsewhere. By efficiently managing your stock quantity levels, you can ensure your business stays cash flow positive. An IMS or WMS's reports and analytics features can assist you in identifying your fast-selling products on various sales channels.
Taking that a step further, you could use product selling trends and other information to optimize the layout of your warehouses. By placing your quick moving inventory closest to the order marshaling area, you'll improve picking efficiency.
A quality inventory system can also help you to manage product batches, expiry dates, multi-matrix item variants, and complex measurement units.
We've created a template and guide that will help you streamline your warehouse operations by estimating the number of workers and labour hours you need to pick and pack your orders efficiently. Click here to download the template.
Minimize Costs and Maximize Profits
Top multi-channel e-commerce stores sell high volumes of products via their online and offline stores. They need to efficiently manage orders on all their sales channels and ensure they have adequate stock supplies to meet seasonal demand to minimize sales loss.
Good inventory management is also important to reduce the costs of stock storage in warehouses. For example, profits can be impacted in many ways such as:
Storage fees

Deadstock

Theft

Taxes

Insurance
You can minimize these costs by investing in a suitable inventory management software platform.
Selecting the Right WMS or IMS for Your Business
There are a variety of factors that you'll have to consider before investing in a warehouse management solution for your business. You should sit down and evaluate which form of implementation and which features are most important for your business.
On-Premise WMS vs. Cloud-Based WMS
When you're looking for a warehouse management solution, before you look at features, you have to look at execution methods. You can choose between an on-premise system or a cloud-based system. Let's take a look at some primary points of comparison.
How Much Can You Invest In a WMS Right Now?
On-premise systems host their own servers and licenses, which is a big monetary investment up front. Your business will also have to manage maintenance, disaster, and recovery tasks as well. When you work with a cloud-based WMS provider, they host their software in the cloud. Your investment is a monthly subscription.
Looking at just the numbers: an on-premise system can cost as much as $30,000 for the licenses and another $20,000 for implementation. A cloud-based system might cost you $3,000 for set up and implementation, and another $1,000-$2,000 per month for five users.
How Scalable is the System?
On-premise systems are set once you purchase them. You may get more than you need (or can afford). Cloud-based systems allow you to scale the system as your business grows. Need more than five users? Upgrade your monthly plan, and you can have more than five users.
A word of caution: not all cloud-based WMS providers can support beyond 20 users or a certain number of warehouses. Choose a WMS that can support your growth for at least the next five-six years.
How Quickly Do You Need to Implement a New WMS?
Experiencing quick successes can be very rewarding. It can also be very stressful. Rapid growth often reveals unsustainability in our processes in a harsh light. Implementing a cloud-based system can take as little as 1-2 weeks. These systems offer you standardized fulfillment models that are flexible enough to work within your business model.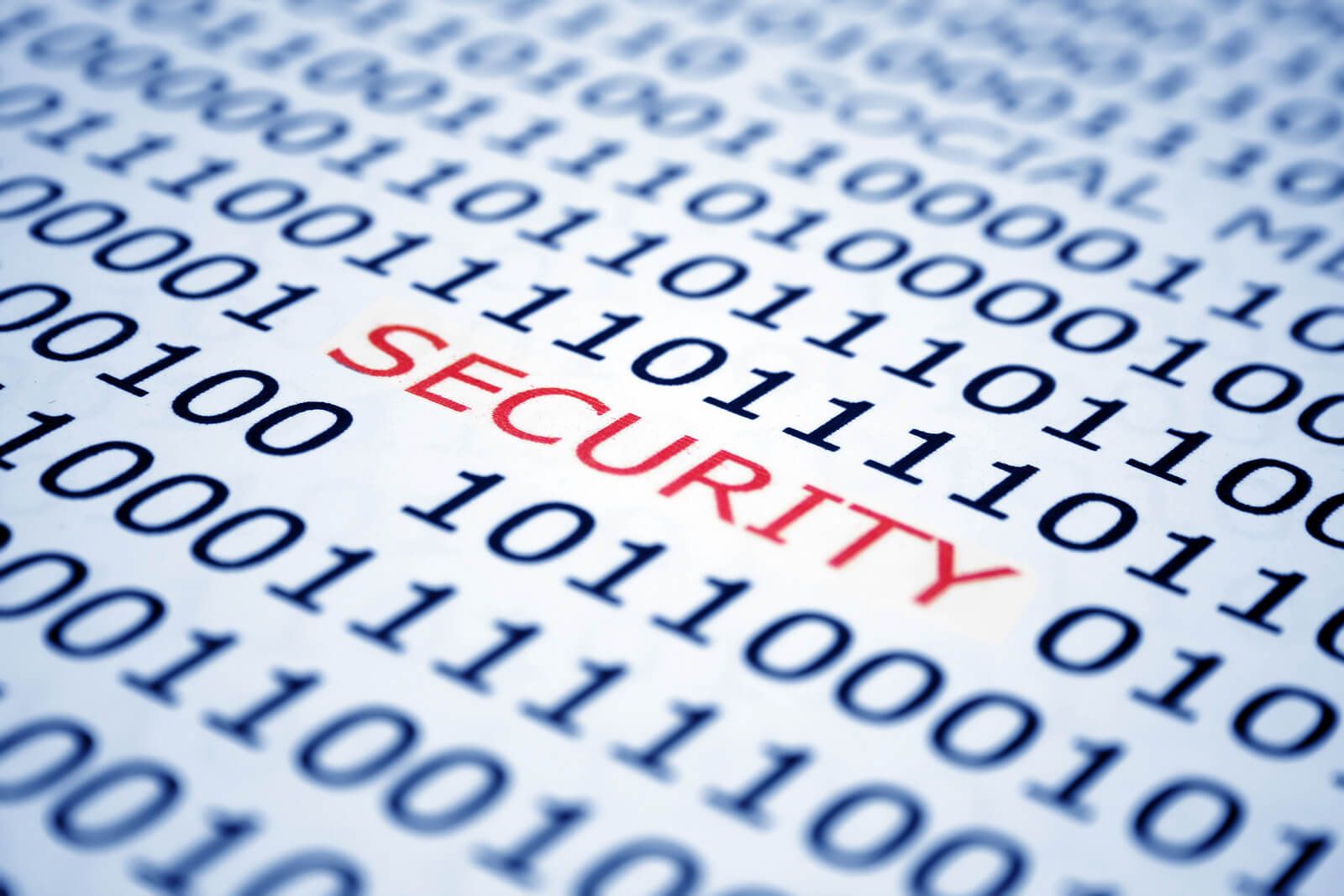 WMS Data Security
Cybercriminals are always looking for a way in. Information is more valuable than gold these days. Some hackers don't even want your data permanently. They'll just make it so you have to pay for them to unlock it (ransomware). The FBI doesn't recommend paying the hackers, since some people never receive the decryption file.
Unfortunately, company executives have to consider all options when their business operations stop functioning.
On-premise systems might seem like the more secure option at first glance. However, maintenance and software updating for these systems is more complicated than with a cloud-based system. This means your system may have lingering vulnerabilities that a cloud-based system is already protected against. Cloud-based system developers have the flexibility to push out security patches and updates to all customers quickly.
What Features Should You Look For?
Determining the very best WMS or IMS for your business is a choice only you can make. However, there are certain features that many businesses of all sizes and models find critical.
Inventory Control
Inventory control features are necessary for a system that actually helps you manage your business more efficiently. Going out of stock isn't an option anymore. Not when your customers can easily research and contact your competitors. You should be able to set up your WMS to trigger automatic reorders based on predetermined minimum inventory levels. When paired with your demand forecasting analysis, this feature can help prevent out-of-stock issues.
Stock is your business' biggest asset. so it's important to forecast and streamline the supply of your popular products to improve sales via multiple channels.
As a specific example, we have a customer who optimized their inventory and improved their product availability drastically. This customer sells kitchenware online. They increased their sales by 30% in 6 months after starting with Logiwa by tracking real-time inventory, and making targeted purchase decisions based on the Available to Promise KPI that Logiwa provides per product.
Barcoding and Scanning Integration
Once you start creating some efficiency in your inventory management control, you'll discover that you can handle more orders. This is great, but may cause other problems in areas of your business that aren't streamlined. Barcode scanning and automatic transfer of that data to your IMS or WMS skip several manual data entry steps.
One of our customers reduced their inventory and shipment errors from 8% to 0.1% in three months after they implemented Logiwa. The improvement came from incorporating barcode scanning into their order picking and packing processes as a last check of the items and packages to catch any order picking errors.
Accounting System Integration
This can be a harder to find feature. However, when your IMS or WMS integrates with your accounting system, you can more easily track all of your business expenses. Manually and consistently entering these numbers allows more room for human error.
Mobile Capability
More software solutions are offering mobile capability, allowing warehouse employees to use their smartphones and apps, or other mobile devices equipped with the software. In addition to scanning barcodes for orders, pickers can receive picking lists on their devices. Not to mention, optimal pick path routes.
Tech flexibility is valuable from a temporary/seasonal warehouse employees perspective. During the holiday season and end of month periods, customer orders increase drastically. In order to respond to these atypical order amounts, warehouses hire temporary contractors just for a week or so.
These companies shouldn't lose track of their processes in their WMS, or invest in any hardware for these contractors. They also shouldn't spend days training contractors on their WMS.
With a flexible WMS, temporary contractors can download WMS app onto their smartphone. After a 1-hour training session, they'll be able to start executing transactions because it's so lean and simple.
Create Sustainable Business Growth With the Right Foundation
Your WMS or IMS is the foundation for further innovation within your business. With the right WMS or IMS, you can take your business to new productivity and profitability levels. It's true, you can generate more revenue by lowering your prices to compete with your competitors.
But that sort of revenue doesn't last. You can't focus on only revenue. Your bottom line profits tell you how healthy your business is. With a top-of-the-line WMS or IMS, you can realize greater profit margins in addition to sustainable business growth.
Looking for a warehouse management software that offers all of the integrations you need to streamline your warehouse and inventory operations? Schedule a demo with Logiwa today.
Ready to see the most powerful warehouse management software in action?
Ruthie is a content marketing consultant for Logiwa. Her specialties include small business development and inventory management.