When you're starting a new business, you don't build your own data centers and create your own email services. You pay for the services of an expert third party. You may work with a company like Amazon Web Services for your cloud computing needs, use a cloud-based CRM like Salesforce to manage your leads, and G Suite Business Solutions for your team's email, collaboration, and productivity needs.
The same idea applies to physical services. If you're starting a retail business, it may not make sense to build out your own logistics capability early on. So what should you do instead? You definitely don't have the time to execute logistics yourself. But your business size doesn't yet justify purchasing your own trucks, drivers, and warehouse space.
BONUS: Before you read further, download our 3PL Warehouse Management Software Whitepaper to see how Logiwa allows you to automate your warehouse with the most flexible and dynamic technology on the market
Third-party logistics (3PL) companies meet this market need. Even if you've already heard of them, exactly how they help your business may still be a little unclear. In this article, we'll walk through how 3PL operations work and how you can make a 3PL relationship work for you.
What Do I Get From a 3PL Provider?
The beauty of working with a 3PL provider is that you can decide exactly how much help you need. A 3PL provider can cover your entire logistics operation or only a small sliver. Generally speaking, most 3PL providers offer the following services:
Transportation: This is the most popular 3PL service among customers. A 3PL company offers transportation services through its own fleet. You can also work with a 3PL that has specialized transportation options. For instance, if you're in the food and beverage industry, you'll want to work with a 3PL that specializes in handling temperature-sensitive products.
Warehousing: This is another popular service request from 3PL companies. A 3PL will manage a retailer's distribution efforts by storing their products. A 3PL will also have specialized equipment like cranes or automated storage and retrieval systems (AS/RS) to manage the warehouse efficiently. Customers can choose between shared warehouses (ones that store goods for several companies) or dedicated warehouses that only store their products.
Freight Forwarding: For international retailers, leveraging a 3PL's freight forwarding service eliminates one of the big headaches of global shipments: coordinating between different carriers and, in some cases, other 3PL companies.
Strategic Management: Some 3PL providers offer assistance with the finance, accounting, and management sides of logistics. They assist with auditing different carriers and ensuring your overall logistics operation is cost effective. While this service doesn't specifically assist with the physical, tactical part of logistics management, it can help your organization save money as you try to efficiently scale.
Different providers offer varying scopes of 3PL operations. Some may offer all of the services listed above, while others only assist with specific activities like transportation. If you're looking for a company that specializes in one area, it may be worth selecting a provider who focuses primarily on transportation or freight forwarding. On the other hand, if you're looking for a best-in-suite solution, then a provider that covers the entire gamut of 3PL operations is helpful.
How Does a 3PL Provider Manage Order Routing?
When you're working with a great provider, it's as easy as passing your orders off to them and delighting your customers.
There are two popular options for setting up your order management relationship:
Sync your store to your 3PL's system
Set up custom APIs so your systems can communicate
Your 3PL company should have the tech expertise to help you link your systems together. If not, you run the risk of an inefficient order routing system introducing inefficiencies into your fulfillment operations.
Once your communication system is set up, your 3PL provider begins managing your order routing process — it finds the most efficient way to process a customer's order. Once an order comes in, a person or a system must decide where that inventory will be picked from (the store, the backroom, etc.), find the item in inventory, and get it to the customer.
Your 3PL provider will have in-house expertise to efficiently manage order routing and get your products to customers while keeping logistics costs low.
Adding More Value to the Order Management Relationship
While working with a 3PL is a good way to reduce costs and optimize operations in your high-growth business, you should also view this relationship as a way to generate value. The order management relationship between you and your third-party logistics provider offers an opportunity for you to do this.
As Clyde Mount writes in Inbound Logistics, there are several value-add features you can request from your 3PL provider to make the most of the order routing process. Specifically:
Order tracking
Capture of real-time sales and marketing information
Intelligent payment processing options
Fraud detection capabilities
Order Tracking
Consumers expect real-time tracking information about their online orders. They want to be able to log in to their accounts and see where their packages are. Now, not every organization can build a branded, enterprise-level order tracking system like the big e-commerce giants can, but a 3PL provider may have some capabilities you can leverage.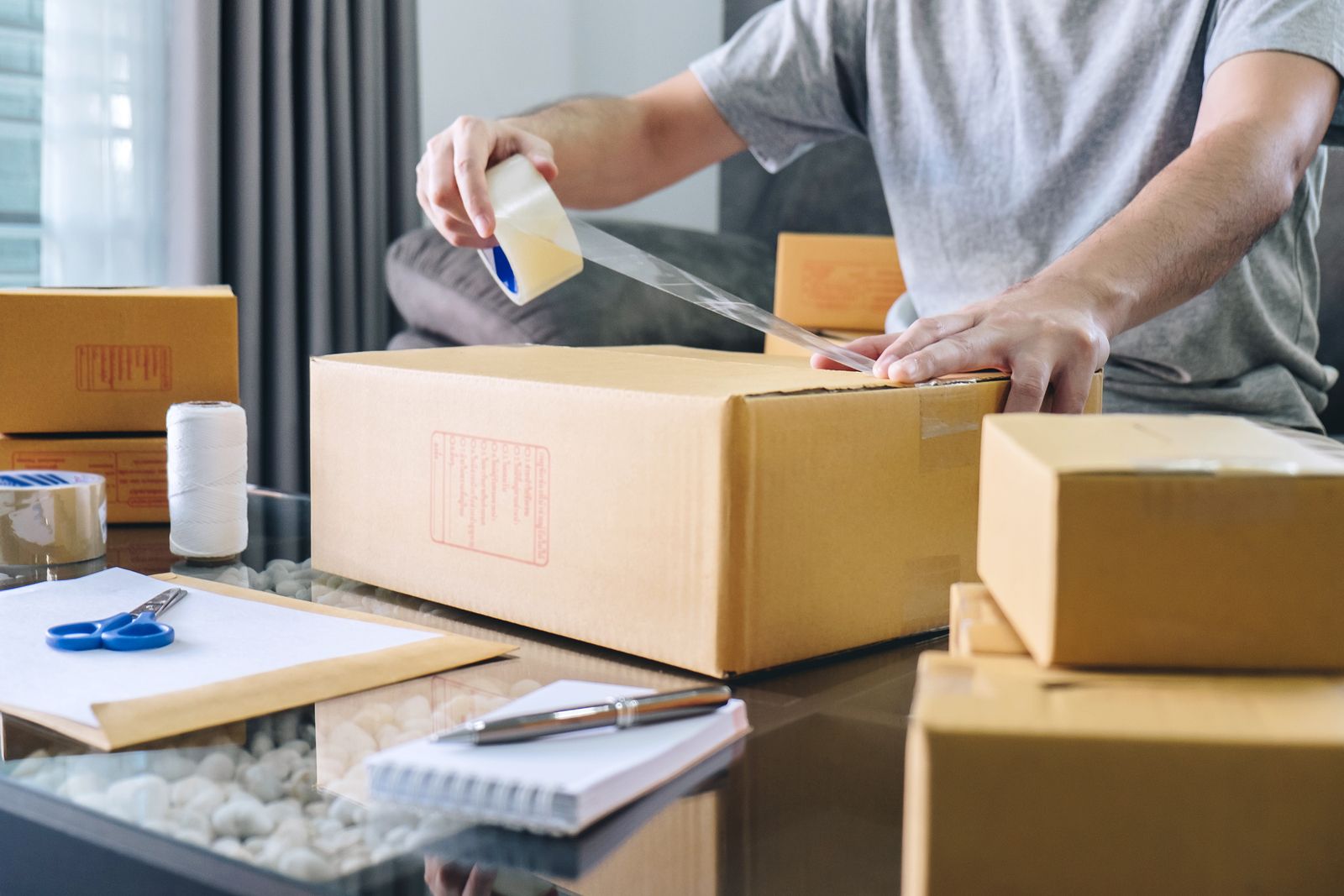 At the very least, if you have internal access to their tracking system, you can give customers real-time information when they call to inquire about an order. Being able to facilitate this kind of customer interaction also presents upselling and cross-selling opportunities.
Real-Time Sales and Marketing Data
Once you're up and running, you'll pass your orders on to your 3PL in a number of ways. You may enter information in yourself or your orders may automatically feed into the 3PL system through various channels. Real-time information on which sales channels - and which products - generate the most revenue is gold for your business.
It's valuable data that can help your inventory specialists make smart forecasts and help your marketing and sales team determine where they should double down on their efforts and when they should re-allocate resources.
Intelligent Payment Processing Options
Customers want options and, while the B2C industry got the memo, the B2B industry is lagging behind. Almost 70 percent of B2B payments are processed using paper checks due to concerns about managing large payment transactions.
If you're in the B2B space, it's important to offer flexible payment options while also providing the other capabilities necessary for large transactions, like financing. Look for a provider that offers intelligent payment processing options. Otherwise, you'll risk attracting customers only to lose them at the purchase stage.
Fraud Detection Capabilities
Fraudulent payments are another big concern for fast-growing companies. In 2018, U.S. businesses lost an estimated $6.4 billion due to payment fraud. If your 3PL takes over order management, they can detect fraudulent activity at the order stage before it's passed on for fulfillment.
The bottom line: Work with your 3PL to integrate your systems and then talk to them about which value-added services they can offer.
Multiple sales channels, warehouses, and clients? We got you. Logiwa's all-in-one dashboard gives you a bird's eye view of your clients' inventory. Learn how Logiwa allows you to give your customers access to their own custom portal that puts them in control of their business information
How Does a 3PL Provider Manage Shipping Automation?
With shipping automation, retailers can eliminate many of the manual processes involved in delivering goods to their customers.
Automation rules determine what will happen if specific variables are present. It's something we do manually every day through a series of "if" statements. For instance, if you have managed your shipping operations in the past, you may recall setting certain parameters in your head. For example:
If shipping is international and it's over $1,000, we will use this priority service.
Imagine if you could automate all of these statements in a system so that they would automatically execute. It would save your business a significant amount of time and labor costs. Of course, there are a few things that may stop you from automating this process:
You're not sure whether you're making the correct decisions in response to your "if" statements.
You don't know how to automate these decisions within your current shipping system
Fortunately, both of these problems can be managed through 3PL operations.
Your 3PL operator can help you refine your shipping automation rules or it can set them up on your behalf. It can recommend automation rules based on a number of parameters, including:
Shipping service
Package type
Insurance
Shipping label generation
Number of line items in the order
Delivery address
Date paid
Product SKU
How Does a 3PL Provider Manage Returns (Reverse Logistics)?
Even when your customers are unhappy, they still expect high-quality customer service.
As such, your reverse supply chain can be just as important as your regular supply chain. There are all sorts of reasons a customer may return a product, but what these experiences share is an opportunity to rebuild trust in the brand-customer relationship. This means that there should be a seamless return experience.
Retailers embracing an omnichannel strategy have worked hard to integrate their various sales channels (e.g., brick-and-mortar stores, websites, mobile apps) to give customers a seamless experience, where a store offers the same catalog as all its online channels. This omnichannel experience is also expected in reverse--customers want to easily return products through multiple channels.
For a small-but-fast-growing business, this can be overwhelming. The good news is that it's another area where a 3PL can deliver significant value.
Products can move through the reverse supply chain for a number of reasons, including:
Damages
Excess inventory (e.g., only popular seasonally)
Recalls
Recycling
Customer dissatisfaction
The reverse logistics process is not easy. When executed poorly, it can cost companies millions of dollars in labor and inefficient processes. A 3PL helps manage these challenges in the following ways:
Collection: The goods have to be physically collected in some way. When goods are coming from customers, it's a matter of receiving the mailed goods. But when the goods are being returned from a store (e.g., excess inventory that hasn't sold), the transportation logistics must be sorted out.
Scanning: Once those goods are received, they have to be processed and properly accounted for in the enterprise's inventory management system.
Accounting: Your 3PL can help you with activities like applying store credit.
Disposal: If the product is hazardous or needs to be disposed of in a particular manner (as specified by a country's environmental laws, for example) someone must oversee and execute this process.
Your reverse supply chain can eat up quite a bit of your company's time, so working with an experienced 3PL can be a smart business decision.
How Does a 3PL Bill its Customers?
If you're engaging a 3PL for an all-inclusive service (i.e., asking them to manage your entire logistics operation) then they may offer you discounted or bundled pricing. If you're looking for modular services from a 3PL, the prices may look like this:
Storage costs / warehousing: Your 3PL will likely bill you by the cubic foot, with rates up to $0.30 per cubic foot, per month. Some 3PLs bill per pallet.
Order fulfillment: Your 3PL will likely bill you per order picked, for about $2 per order.
Receiving costs: This can be upwards of $200 per shipment received.
Kitting costs: This can average $0.50 per kit.
Customer support costs: This will likely be a fixed rate, depending on your call volumes.
A 3PL Can Accelerate Growth Without Straining Resources
Sometimes, a business's success is its downfall. If you carefully researched your target customers and marketed your product accordingly, it's only natural for you to see an increase in customers. But, as your customers grow, so do the strains on your existing logistics operations. When this happens, it's easy for a large-scale fulfillment disaster to jeopardize your business's relationship with customers.
There are areas of your business's logistics operation that could benefit from the management of an expert third party. Once you outsource your logistics, you can focus on other important areas, like business strategy, while a 3PL company takes care of your customers.
Ready to see the most powerful warehouse management software in action?
Ruthie is a content marketing consultant for Logiwa. Her specialties include small business development and inventory management.