Online shopping is more popular than ever, but you know shoppers expect more than ever from retailers. Companies like Amazon have created an expectation for low-cost and fast shipping. Consider that:
How can your business stay profitable when customer demand for cheap and accurate shipping takes so much of your profits? Many e-commerce and brick and mortar stores turn to third-party logistics (3PL) providers to improve the speed and efficiency of their orders, as well as lower their costs.
The right 3PL can be a major asset and money-saver to a growing business, but the wrong one can cause more problems. You must choose carefully and do your homework beforehand.
Our 3PL Provider Guide covers:
BONUS: Before you read further, download our Warehouse Management Software Whitepaper to see how Logiwa uses real-time data to help you get up to 100% inventory accuracy and execute advanced fulfillment strategies like wave planning.
What is a 3PL Provider?
The U.S. government defined 3PL's in HR4040, which passed in 2008. Called the Consumer Product Safety Act, it explicitly defined 3PL's as:
"A person who solely receives, holds, or otherwise transports a consumer product in the ordinary course of business but who does not take title to the product." - The Consumer Product Safety Act of 2008
This act ensures that the manufacturer or producers is responsible for things like product recalls. As we saw more sellers hit the market, with the rise of the internet, this distinction became very important. More companies who sold online sprouted up, and their core functions didn't include order fulfillment and shipping.
However, even before the Internet, in the 1970's, the first 3PL's were born. A few companies recognized that outsourcing some or all of their logistics functions could save a significant sum of money. And then once selling on the internet grew in popularity, so did the number of 3PL providers to pick from.
Most businesses start out of the home because of necessity and convenience. New owners are excited in the beginning to fulfill the orders as they come in. It can quickly grow stale though, as they spend most of their day packaging and shipping orders. Then convenience transforms into cumbersome and stressful.
When you have fewer orders, a garage or spare room is typically enough to house everything. However, as your business grows, packaging and inventory can start to spill out into the rest of your home. Many small business owners find that their work spreads to each part of their house and life. This makes running a business disorganized and chaotic.
You may also struggle with customer service because fulfillment and shipping consumes so much of your time.
If this is where you find your business, it may be time to transfer fulfillment and shipping duties over to a 3PL. They'll maintain your inventory, improve the efficiency of your orders, and lower shipping costs.
3PLs provide a great next step as you grow your business. You can concentrate on the aspects of your business that require your talent and delegate the other parts to professionals that will work to your standards.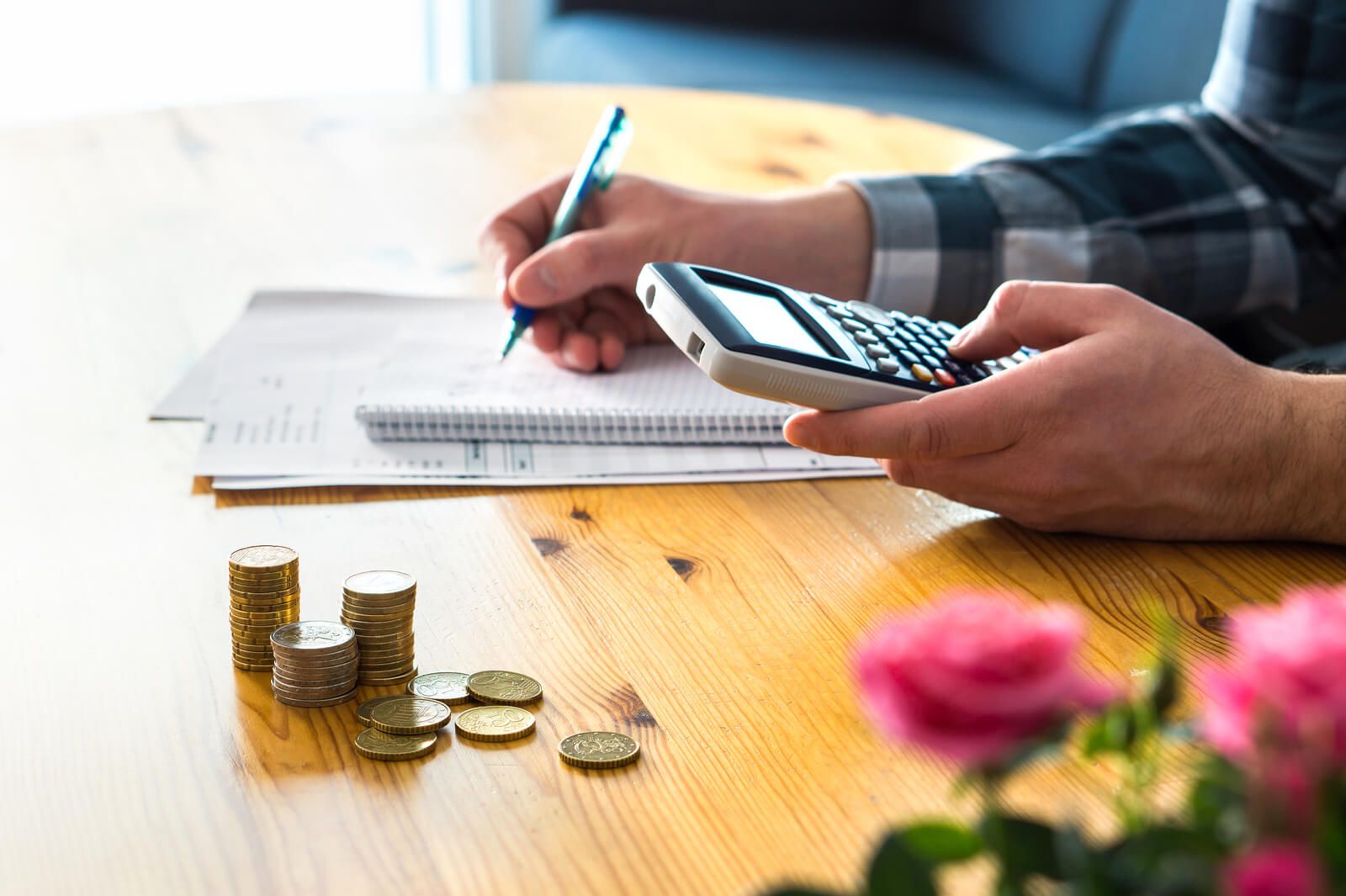 Signs that Your Business Needs a 3PL Provider
It's usually better to optimize your processes sooner rather than later. We understand though that sometimes it feels like you wake up and things have suddenly become hectic. The truth is though, is that this sense of hectic activity has crept up on you. Here are some signs.
Your Home or Office Is Overflowing with Packaging and Inventory
Most people start their own business because they want freedom from a traditional 9-5 job. They may find instead that their business is taking over their life as their work starts to take over their home.
A 3PL helps owners maintain a work/life balance that allows them to get their home and office area free from work-related clutter. Plus, they will be able to hold more inventory and packaging to make sure your orders are handled as efficiently as possible.
You Don't Have Time for Customer Service or Marketing
Fulfillment and shipping is a time-consuming practice and small business owners have only so many hours in the day. To make sure that your business is successful, you need to spend time on customer service and expanding your customer base. Transferring fulfillment duties to a professional means that you can be more efficient with your time.
Shipping Costs Are Eating Into Your Profits
Shipping is a major expense for e-commerce businesses, but their small size gives them little bargaining power for better rates. Aligning with a 3PL allows your business to use their size to get better shipment costs. This means better profit and reliable order fulfillment for you.
You're Moving to a New Area or Region
A key factor in customer satisfaction is how long it takes them to get your product. In order to make sure that shipment is as fast as possible, keep inventory close by. If you notice you are making more sales across the country, for example, engaging a 3PL in that region will mean faster and cheaper shipping.
Work is Falling Through the Cracks
Recharging and downtime is key to effectiveness because a burned-out business owner will let work fall through the cracks. If you are missing emails, forgetting phone calls, or missing inventory, it's a sign that you are doing too much. Your business will suffer if the work is not up to your suppliers and customers' standards. Delegate to a 3PL to make sure that your business continues to work to their standards.
You Want to Expand Your Product Offering
A home office isn't an ideal place for holding inventory. If you want to expand what you offer, or the amount of business demands that you carry more inventory than your workplace can hold, a 3PL is a great way to keep growing.
What If You Operate Your Own Business Warehouse?
Perhaps your business is already operating out of a warehouse. You're looking at the costs of managing that warehouse and shipping everything directly to your customer, and you're wondering if there's a better way. Working with a 3PL may be the answer you're searching for.
In 2017, a study that used results from over 7,000 participants showed that over 90% of Fortune 500 companies in the U.S. worked with a 3PL for at least some of their logistics needs. So even larger businesses see the benefit in outsourcing at least some of their logistics operations.
Because 3PL providers specialize in fulfillment and shipping, they'll make sure that your products arrive quickly. It also means that you'll have time to make sure that customer service doesn't fall through the cracks, keeping your customers happy with your brand. This is crucial for repeat customers and positive word-of-mouth and great customer reviews, which is key to business growth.
Many e-commerce shops find that a 3PL lets them be more efficient and concentrate on what matters. In a survey of businesses that use 3PL providers, 73% agreed that 3PLs improved their effectiveness.
Operate your own warehouse? Use Logiwa! Logiwa syncs accurate data across your entire interface so the inventory numbers you see on your dashboard are what your employees see on their devices. Learn how Logiwa uses real-time data to help you get up to 100% inventory accuracy and 2.5x shipments.
Although businesses may know they need to delegate their fulfillment and shipping, the cost causes them to put it off. Self-fulfillment seems free so the concept of someone else taking over and adding to overhead can be intimidating. However, even if you don't operate out of a warehouse, managing order fulfillment and shipping on your own still costs you.
3PLs are a great way to delegate on a budget. Because they are able to consolidate and ship out larger quantities of products than a single small business, they often receive discounted prices for shipping. Their ability to work with mail carriers makes them an ideal choice to save money on otherwise costly shipping.
Many business owners are shocked to find that working with a 3PL may even save them money. This is the case for most small businesses, though: in a survey of 3PL users, 72% agreed that 3PLs lowered their overall logistics costs.
The cost of shipping is critical for most shoppers and they may shy away from purchasing from your business if they find that the shipping rates are too high. A 3PL allows you to keep the cost of shipping down so that you can continue to expand your business.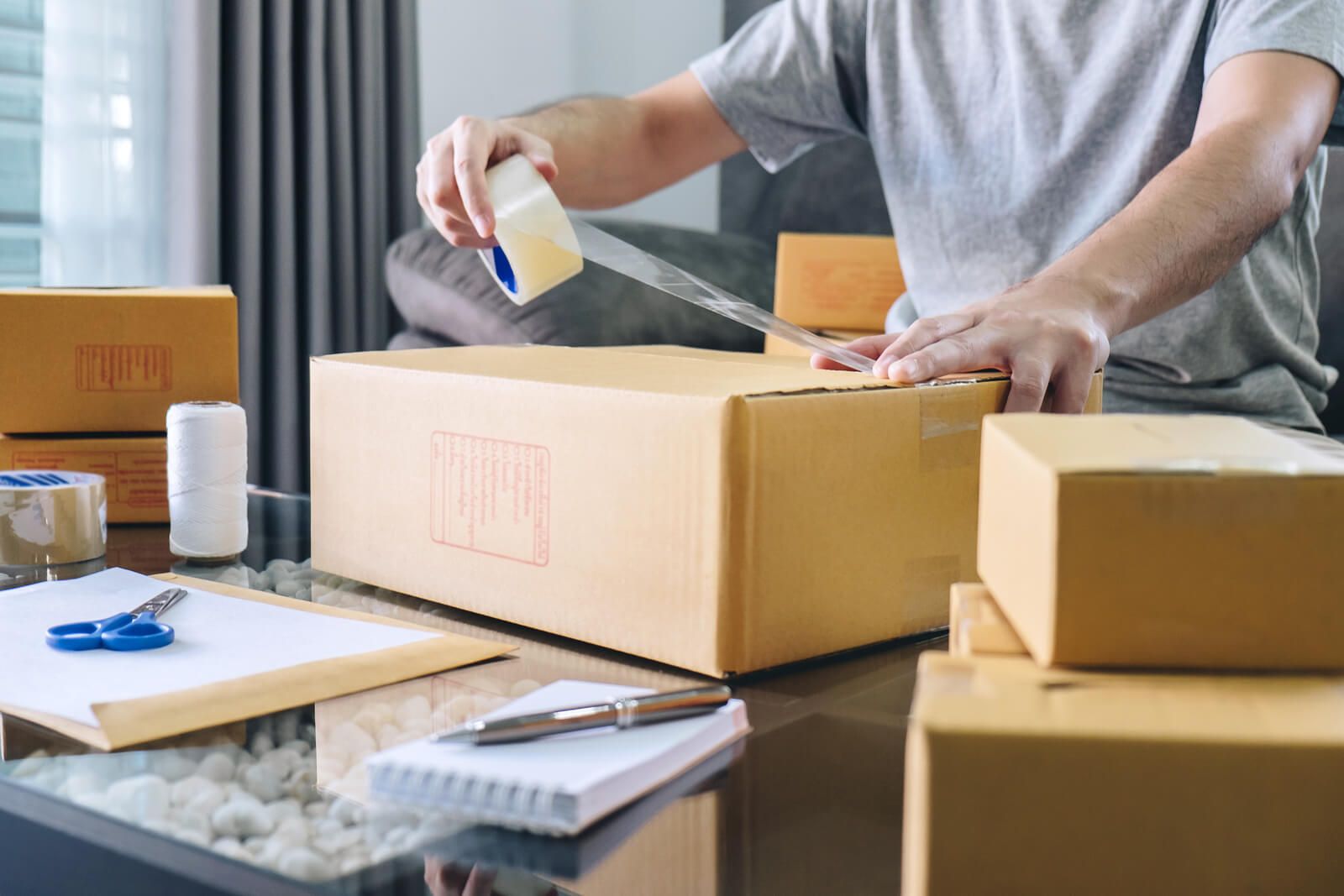 Tips for Choosing a 3PL Provider
Like almost every business in every industry, not all 3PLs are created equal. You'll need to make decisions about the best 3PL for your business based on the factors we've described below. Some of these factors reflect your business, and some reflect the 3PL's you're considering.
Assess Your Goals and Budget
Before you start to actively look for a 3PL provider, outline exactly is what's important to you and what you can afford. This will help guide the type of 3PLs you look for and the kind of questions you will ask them.
Do you need 3PLs that work out of multiple locations?

Do you want a 3PL that you can contact often and performs regular check-ins, or would you like a more hands-off operation?

Do you need a 3PL that can handle food, medical equipment, or other special items?
Have your priorities in mind so you don't waste your time during your search
Treat Each 3PL Like a Potential Employee
Although the overall impression you get from a 3PL is important, make sure that you some research. A 3PL will work for you and represent your brand, much like an employee. As such, you need to treat the process like you would hiring an employee.
Don't shy away from asking difficult questions and follow up on their references. It's much easier to walk away during the vetting stage than when they have your inventory and process your orders. Do your homework upfront before you invest in a 3PL.
Innovation Should Be Apart of Their Business Model
The world of warehouses, fulfillment, and shipping is always changing. Technology continues to improve and if a 3PL is not staying up with the latest trends and improvements, your business will suffer.
Make sure that your potential 3PL continues to improve their technology and efficiency. Ask them about their latest improvements and innovations. Have they updated their systems recently? What part of their budget is dedicated to technology and innovative practices? These are important questions to ask as you weed through 3PL providers.
Get to Know the Leadership and Staff
Businesses expand, grow, and change constantly. Ensure that your fulfillment is in good hands by assessing the general knowledge of the staff. Check to see how well trained they are. It's not just leadership that needs to be trained well. A knowledgeable staff contributes to a smooth operation.
Also, ask about succession planning processes. A succession planning process means that business will continue to run smoothly even if key leaders change. If there is a change in management, your business shouldn't suffer and proper planning on the part of the 3PL will help ensure that.
Do They Have Potential For Growth and Scalability?
You need a 3PL that will continue to grow with you. See if they have the warehouse space for your growth and the capability to scale their workers based on what you need.
Not only will your business grow, but retail is subject to busy and slow seasons. A 3PL should prepare to scale up and handle both your inventory and fulfillment needs during busy seasons (such as holidays). They should scale down as well during the slow seasons (i.e., January and February) to save you money.
Check Their Financial Stability
You want to feel confident the 3PL you select will stay for the long-haul. Many small businesses suffer and even go out of business when their 3PL fails and they must move their inventory and find another in short order. In addition, 3PLs that are at risk for going under may stretch themselves too thin and neglect to give your orders the care and efficiency you need.
Save yourself the headache and potential liability by making sure that your 3PL is stable to begin with. Most 3PLs offer to let you look at their financial documents, but insist on seeing them if they don't offer. Find their profit and loss data for at least the past 3 years. You need assurance that they aren't on the verge of financial ruin and prepared to give your business the proper attention.
Ask About Their Disaster Plan
Disasters are becoming increasingly common: the past years saw record-breaking losses from natural disasters. You need to prepare your business in the event of a disaster and your 3PL provider should as well.
Look into their detailed plan should a disaster strike. If they aren't prepared for power outages, floods, or a labor shortage, take this as a red flag. Most businesses suffer when disaster strikes. The better plan a 3PL has in place, the faster it will be up and running after a disaster.
Take Your Business to the Next Level With 3PL
With the right 3PL provider, you can grow your business and achieve even more. Once you know how to choose a 3PL, you can find the one that works best for you in your budget. By asking the right questions and doing your homework, you can find a 3PL that takes your inventory and brand seriously.
Here are a list of additional resources provided by FulfillmentCompanies.net that will guide you throughout this process:
Choose a 3PL provider that works for you and is prepared to handle any situation to make sure your business will not suffer. Use these tips to grow your business with a 3PL!
Ready to see the most powerful warehouse management software in action?
Ruthie is a content marketing consultant for Logiwa. Her specialties include small business development and inventory management.