A good warehouse management system (WMS) can help keep your warehouse running efficiently and profitably. But, how do you know if you've outgrown your current WMS software?
Your business's technology must keep up with your business's growth, but it can be hard to tell when an upgrade is justified. After all, it makes good business sense to avoid unnecessary capital expenditures when you can get by with what you have.
But, on the other hand, failing to upgrade your systems risks hindering - and perhaps reversing - your business's growth.
Your WMS is the beating heart of your warehouse. It keeps its lifeblood - your inventory - moving through the system. Imagine the strain as your business grows in terms of goods sold and geography served. As you grow, your WMS may struggle to pump goods that far and wide.
You know what happens when the heart of any system can't keep up: failure.
You don't want that kind of disruption to your business. But you also don't want to spend money unnecessarily. To this end, we've identified 5 signs that your warehouse or 3PL is ready for a WMS upgrade.
BONUS: Before you read further, download our Warehouse Management Software Whitepaper to see how Logiwa uses real-time data to help you get up to 100% inventory accuracy and execute advanced fulfillment strategies like wave planning.
1. You Struggle To Locate Goods
Are you struggling to locate goods within your warehouse, even with the assistance of your warehouse management system?
This is a big sign that you've outgrown your system.
Remember: The primary purpose of a WMS is to know exactly where every single one of your goods is at any given time.
If your current WMS isn't helping you do this, there's really no excuse for keeping it around. It's like keeping a broken clock on the wall. Sure, it's right twice a day, but for the most part, it isn't doing its one job well.
Now, this doesn't mean your current warehouse management software is broken. Quite the contrary, actually. It just may not suit your current business anymore.
For example, you may have purchased your WMS when your warehouse only held a limited collection of goods in one location.
But, suppose your warehouse has grown exponentially since purchasing it. You may now have a wider selection of goods or two or three additional warehouses.
Not only does this call for a more advanced system, it also calls for a smoother user interface. You want a WMS that's easy for you and your workers to use.
A poor user experience introduces friction into your warehouse management processes. Plus, it makes it difficult to keep tabs on a wide variety of goods with different measurement systems or various regulatory requirements.
What to Look For in a New WMS
Here are a few features your new WMS will need to keep up with your growing inventory and new locations:
Multi-warehouse management: You want a WMS that helps you manage inventory across several physical locations. What's more, your WMS should allow you to easily add or remove locations.
Mobile device integrations: With a smartphone-enabled system, your workers can scan the barcode of the shelf where they place an item. That way, when they're putting away several items across a large warehouse space, the location data is automatically captured by the WMS. Alternatively, when your workers are picking items, they can scan the barcode of the picked item to quickly verify whether they've selected the right item.
RFID capabilities: You may also want to consider acquiring a system with RFID capabilities if the quantity of goods you're processing and tracking drastically increases.
2. You Spend a Disproportionate Amount of Time Consolidating Data From Several Systems
Your warehouse management software sits at the center of all sorts of systems, including your:
Inventory management system
Order management system
Transportation management system
Various point-of-sale systems (e.g., in-store, online website, mobile apps)
Each of these systems hold valuable data about your business, and, when these systems work together, they are greater than the sum of their parts.
Your WMS relies on information from your inventory management system, order management system, and the various point-of sales-systems through which customers purchase goods.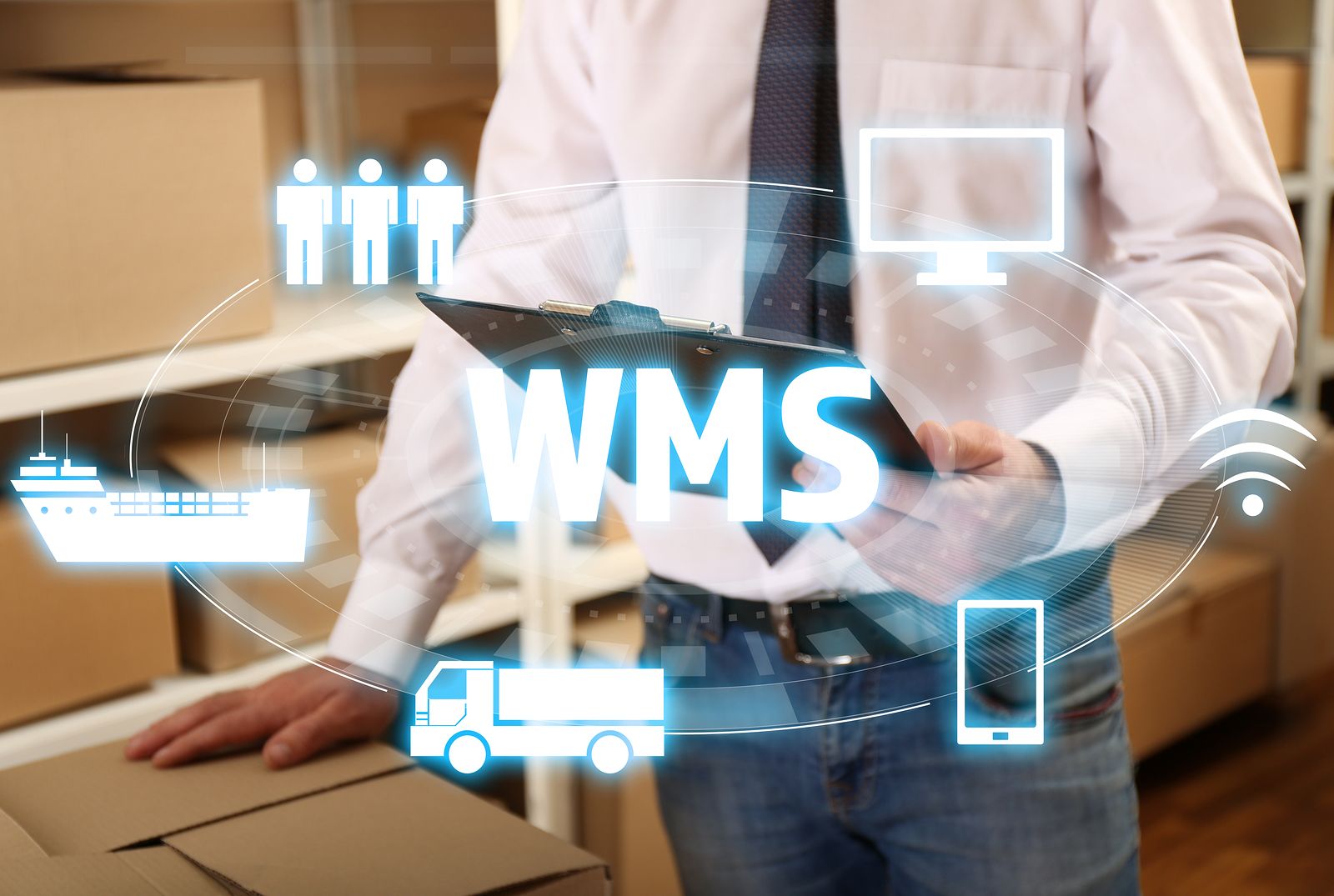 It's easy to see why staying on top of this data is important. At the beginning, you may do this manually by comparing various spreadsheets and fixing errors. But, as your business grows, you don't have the luxury of spending time maintaining and comparing spreadsheets, no matter how advanced your Excel skills are.
You'll need a WMS that properly integrates with your other systems and offers you a single source of data truth. With a properly integrated system, you'll have an at-a-glance view of your data. Integration also limits the number of errors due to inaccurate data.
This is especially important if you're fulfilling orders from multiple warehouse locations. Suppose Warehouse A is out of microwaves. If your WMS provides a single source of truth about data across all of your warehouses, you can see if Warehouse B or C has any in stock. If they do, it's as simple as shipping the order from there.
On the other hand, if you can't access this information you can't fulfill orders on the fly since checking spreadsheets on the spot is not a sustainable strategy. The only alternative is to assume the item is out of stock and put it on back order.
You also want a WMS that integrates with your transportation management system (TMS). This will allow you to organize your orders based on shipping schedules.
Keep the Following in Mind for Your New WMS
When you're looking for a new system, keep the following features in mind:
Real-time inventory sharing across channels: Your system should provide a single source of truth about available inventory across all applicable warehouses. It should also automatically feed this consolidated info to your online catalog. If your online catalog says there are no microwaves in stock, but there are 3 in warehouse B, you're missing out on potential sales.
Cross-warehouse order routing: You want your order management system to check the inventory across all relevant warehouses and trigger orders accordingly.
3. Your Warehouse Experiences Frequent Stock Outs
Persistent stock outs have an insidious effect on a company's business. If consumers can't find what they're looking for, they'll visit another store, which erodes customer loyalty over time.
Experiencing regular stock outs doesn't necessarily mean you're disorganized. It may just be a sign that your warehouse management system can no longer handle the amount of incoming work.
Let's say you're diligent about checking your inventory level every day. As your business grows, the amount of time you spend gathering and understanding this data will expand as well.
Then there's the energy actually spent acting on that data. Even if you're leveraging historical data and using safety stock formulas to make inventory decisions, you still need to take the next steps.
For instance, suppose you do identify the need for more microwaves. You need to go through the process of creating a purchase order and getting it to your supplier. You also have to identify the need before you actually run out, so you can account for your supplier's lead times.
These New Capabilities Will Be Needed in Your New WMS
This would be an enormous task for a warehouse manager overseeing countless orders and products. If staying on top of your inventory tracking and replenishment takes up a disproportionate part of your day, it's time to look for a WMS with the following capabilities:
Demand-driven replenishment: Better demand forecasting can mean higher profits. You want a system that uses historical data to calculate your safety stock based on a safety stock formula, compares that number to current inventory levels, and automatically triggers a purchase order to a supplier when you hit the reorder point.
Plug-and-play sales channel integration: Your customer demand data will come from various channels. Look for a WMS that easily integrates with Shopify, Amazon, Magento, and more.
Better Warehouse Performance = Higher Profit Margins: Logiwa syncs accurate data across your entire interface so the inventory numbers you see on your dashboard are what your employees see on their devices. Learn how Logiwa uses real-time data to help you get up to 100% inventory accuracy and 2.5x shipments.
4. You Struggle To Prepare Efficient Packing or Putaway Lists and Paths For Your Workers
The bigger your warehouse gets, the less feasible discrete order picking, also known as pick to order, becomes.
Eventually, you'll need picking methods that use your warehouse workers and warehouse space as efficiently as possible. Depending on your business's characteristics, this may mean switching to some variation of wave picking or batch picking.
To work the way they're intended, these pick methods need the support of a warehouse management system.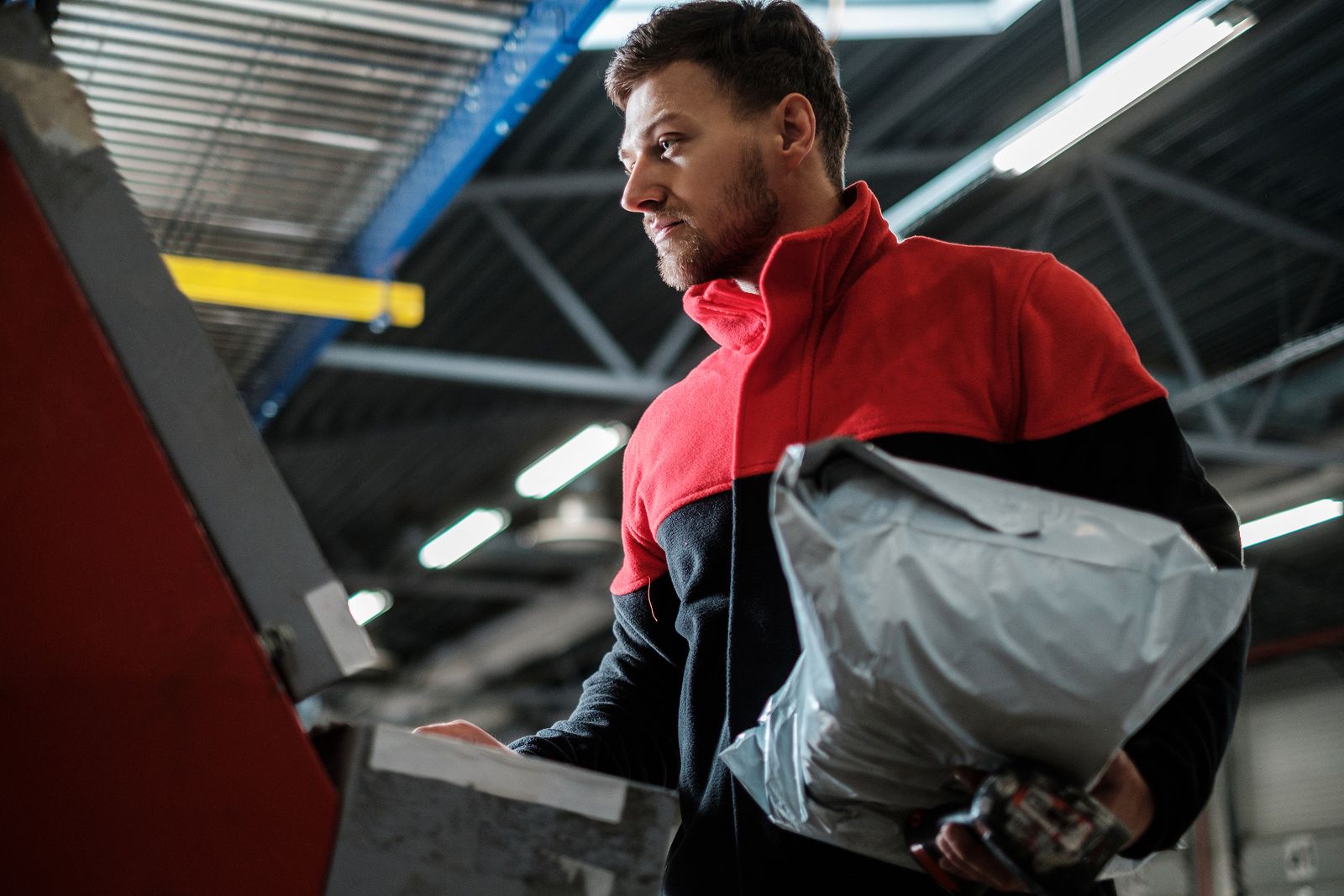 Without the right WMS, you'll spend valuable time trying to compile pick lists while considering factors like item location, delivery deadlines, and shipping schedules.
With the right WMS, your system will automatically refer to shipping schedules, worker schedules, and order delivery dates to create efficient wave picking lists.
Instead of picking orders on a "first in, first out" basis, you can pick items based on urgency.
For example, an order may come in Monday, but not require shipment to the customer until Friday.
On the other hand, someone may pay for two-day shipping on an order submitted on Tuesday.
With a "first-order-in, first-order-out" system, you'd have to manually stay on top of these variations and update your pick lists accordingly. This raises the likelihood of errors, including late deliveries, and makes it hard for your business to scale.
With a sophisticated WMS, you can set rules that the system uses to automatically generate appropriate pick lists.
On the other side of the coin, you can apply this same logic to your putaway process - a process that is just as important as the picking process. The sooner your goods get on the shelf, the sooner they can be picked for customer orders.
Your warehouse management software can find the most efficient putaway path for your workers. In fact, you may even be able to embrace the "organized chaos" model popularized by Amazon.
How Amazon Manages "Organized Chaos"
Within Amazon warehouses, workers simply place items in available spots, scan the shelf's barcode using a mobile device, and scan the item barcode. The item and the item's location are automatically stored in the WMS.
Amazon then takes advantage of this sporadic storage by providing their workers with optimized pick paths. These pick paths direct to workers to the nearest shelf and, since items are stored throughout the warehouse, there's a high chance an item on their pick list is a few steps away.
With these factors in mind, look for the following elements in your next WMS software:
Complete fulfillment optimization: You want a WMS that optimizes all aspects of your warehouse operations - from putaway to picking to packing.
Dynamic putaway algorithms: You want your WMS software to give you the freedom to configure for all sorts of putaway methods, including ABC-based, volume-based, zone-based, or customized putaway.
5. You're Barely Keeping Up With Your Growing Business
Perhaps the most telling sign that you've outgrown your warehouse management system is feeling like you're barely getting things done each day.
Don't get us wrong -one outrageously busy week isn't a sign that you should overhaul your entire warehouse. Even the best systems and processes get stretched to capacity from time to time and that's okay, so long as it's the exception, not the rule.
If feeling overstretched is becoming the norm, it's time to upgrade your warehouse management software. How big of an upgrade you need depends on how much more business you've won. You may need to introduce:
3PL Providers Should Be Especially Alert to Signs They've Outgrown Their WMS
If you're a third-party logistics provider (also called a 3PL), it's especially important to be mindful of these signs. As a 3PL, your unique selling proposition is outsourced warehousing services and expertise. At the same time, clients may expect an easy-to-use portal that gives them visibility over relevant activities, plus data and reporting. You also have to maintain each client's data security, ensuring that they only see their own inventory and warehouse data. Learn more about 3PL WMS software here.
If you don't identify the signs that you're outgrowing your system and you start making errors, you'll introduce the kind of headaches your clients pay you to eliminate. So, be sure that your technology keeps up with your growth.
Act On Signs Of Growth Quickly and Be Proactive About Introducing Changes
Upgrading your WMS is a lot of work, but it's in response to excellent news: Your warehouse business is growing and it's growing fast!
If you're willing - and able - to invest the time and capital into upgrading your technology and processes, you'll better serve your customers and increase customer satisfaction.
Most importantly, don't wait until the pressure builds to start thinking about getting a new WMS. From the moment your growing pains arrive, start researching your options so you're prepared to act in time to keep your business running smoothly.
Ready to see the most powerful warehouse management software in action?
Ruthie is a content marketing consultant for Logiwa. Her specialties include small business development and inventory management.