5 Best Practices for a Successful Wholesale Business Operation
Last year, wholesale distributors enjoyed tremendous growth. In 2018, the wholesale distribution industry was worth over $6 trillion, 7.5% more than it was worth the prior year. Altogether, this industry represents 29% of GDP, according to the National Association of Wholesaler-Distributors (NAW).
Everyone knows good times don't last forever though. As NAW notes, while the industry is in a good place, it's slowing down and expected to continue that trend. In other words, wholesalers can't rely on exponential growth to make up for poor operational decisions.
To remain competitive, wholesale distributors will have to introduce efficiencies and keep operational costs low, particularly in their warehouses.
Be mindful of these best practices for running a wholesale warehousing business:
Review your cash flow position daily and take steps to ensure a positive cash flow position
Carefully organize your inventory and develop data-driven processes for proper management
Build relationships with your customers to make smart business decisions
Invest in the technology and tools required to set your wholesale warehousing business up for success
Offer an outstanding customer service experience
Let's tackle these one by one.
BONUS: Before you read further, download our Inventory Management Software Whitepaper to see how Logiwa uses real-time tracking to help customers get up to 100% inventory accuracy and increase shipments by 2.5x.
Best Practices for Wholesale Businesses
1. How to Maintain a Positive Cash Flow
Do you know what the golden rule of business is?
Golden Rule of Business: Don't run out of money!
Staying on top of your cash flow statements is how you do this. As Jim Schleckser, a best-selling author and CEO, writes, there are companies out there boasting record profits but facing bankruptcy.
How can this be?
Well, just because you've made $1 million, doesn't mean you actually have $1 million in cash.
In other words, if you spend hours smiling over your awesome profit and loss (P&L) statement, but don't spend any time reviewing your cash flow statement, you're setting yourself up for a world of trouble.
Cash flow statements tell you how much money is leaving and entering the business over a specific period of time.
As a business owner, money leaves your business for all sorts of reasons, like:
Payments to manufacturers and vendors
Rent
Insurance
Worker wages
Light and heating
Security
In many cases, missing a payment isn't an option. Fail to make payroll and you'll lose your staff. Fail to pay the rent and your business will be without a home.
On the other hand, your incoming funds don't arrive with the same urgency. You may have net-30 payment terms with vendors that you still have to chase long after the credit period ends.
What's a wholesale distributor to do?
Understand Your Cash Flow Statement
There are a few key things to understand about your cash flow statement.
What your cash flow statement captures: Your cash flow statement does not capture all of your expenses and earnings. It only captures money that's left or entered the business.
Cash flows from operating activities: What you're spending and earning on your core business activities (e.g., being a wholesale distributor of fast moving consumer goods).
Cash flows from investing activities: When you're spending money on assets that will generate income for the business down the road.
Bottom line: The net increase or decrease in cash/cash equivalents.
How To Stay On Top of Your Cash Flow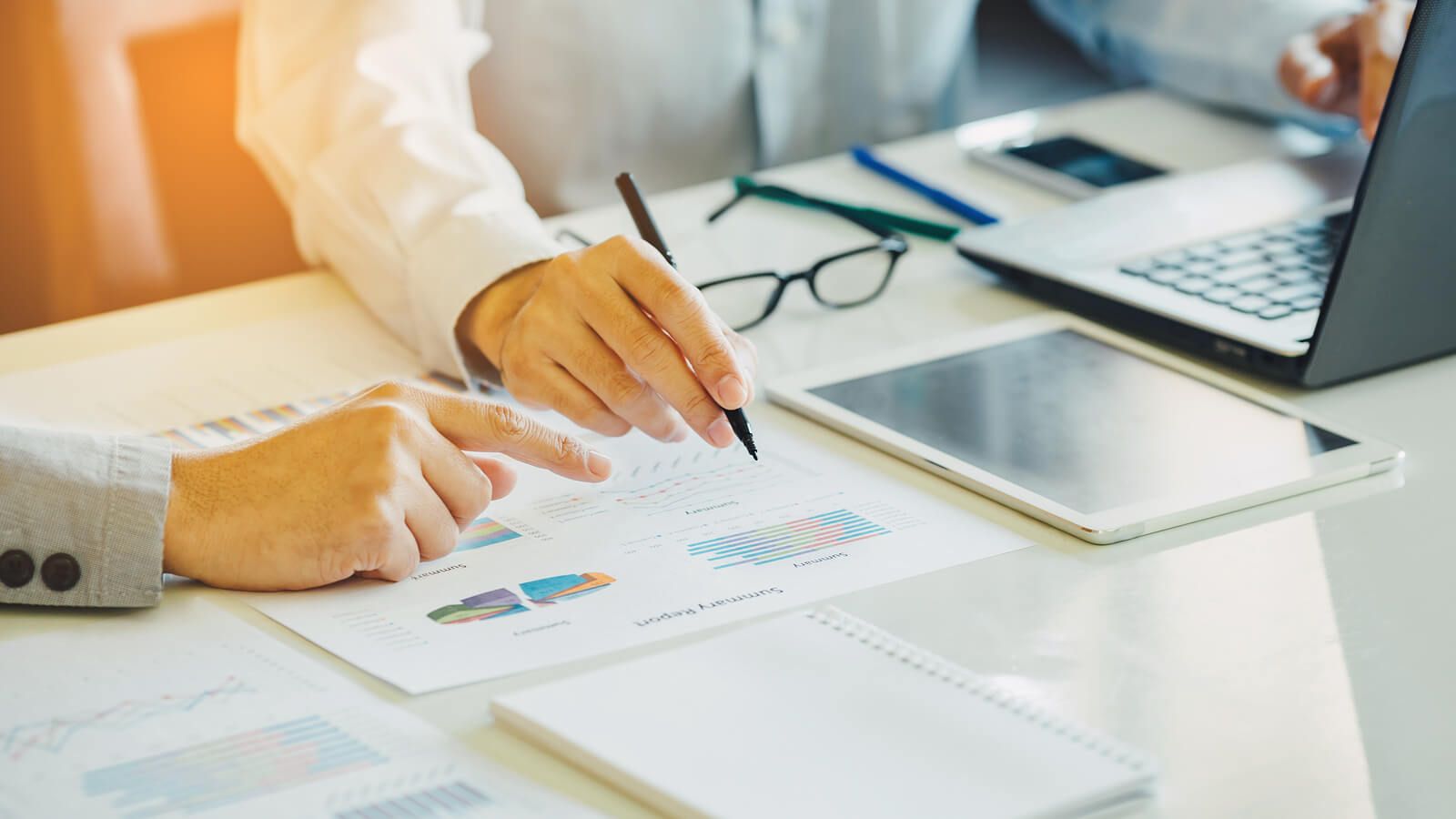 Spend your business' money wisely. While it may be tempting to view everything as an "investment," consider whether your expenses are absolutely necessary.
Open a business line of credit. Set up a line of credit while you're flush with cash. Banks won't be as willing to help you out when your business is struggling, so it's best to line up a line of credit in advance. This isn't a substitute for maintaining a positive cash flow, but it is a way to make ends meet when you're cutting it close.
Pay your bills on time. Late fees and interest are an awful way to spend your business's hard earned money. Stay on top of your accounts payable.
Don't let your receivables slide. Stay on top of your invoicing. Don't permit long payment terms. Offer incentives for companies that pay their invoices early and follow through with charging the interest or late fees outlined in your original contract. This will discourage customers from paying you late.
Consider investing in a system that enables straight through processing. If possible, use an inventory management system that minimizes the amount of manual data entry required by both yourself and your customers. If invoice information can instantly flow into a customer's billing system, it will cut down the time it takes to receive a payment.
2. How To Manage Your Wholesale Warehousing Business's Inventory
It's an oft-repeated phrase that inventory is a business's lifeblood, but we feel compelled to re-state it here. When you make your money by selling in bulk, you can't afford things like spoilage, theft, damage, or obsolescence. Proper inventory management is a critical part of operating a successful wholesale warehousing business. To this end, your warehouse should consider the following.
Implement an Inventory Management System
You want real-time information on where your inventory is. You also want a single source of truth. Trying to discern conflicting numbers from different systems is enough to make any warehouse manager's head spin.
A robust inventory management system (IMS) delivers warehouse managers with accurate, real-time data. A good IMS will help your wholesale warehousing business with critical tasks like:
Manage multiple units of measure. This is especially useful when serving international customers.
Manage serialized items. If you deal in high-value wholesale products, particularly those that offer warranties, you may need to track them at the unit level, even if they're sold in bulk.
Understand reorder points. Many businesses set a "reorder" point--when stock reduces to a specific number, they put in a new order to ensure they'll have incoming goods before the inventory runs out. With a good IMS, you can set up a system that automatically triggers a new order when your inventory hits the reorder point.
Barcode or RFID scanning. Many IMSs allow you to download an app to a mobile phone and use it as a barcode scanner. This is a cost-effective way to turn a device that most workers know how to use - a smartphone - and into a tool that facilitates inventory management. As your business grows, you may consider introducing an RFID scanner. Having an IMS that supports this is a good way to think ahead.
Easy integration into other ERP systems. You may have a larger enterprise resource planning (ERP) system or standalone systems like a warehouse management system (WMS). Connecting your IMS to other ERP systems streamlines workflows, maintains the accuracy of your data, and leads to efficiencies that generate cost savings.
Lot tracking capabilities. In some wholesale businesses, like food and beverage businesses, it's important to know which raw materials or semi-finished materials were used for finished products.
Finally, don't rely exclusively on your accounting system to keep track of your inventory. Inventory tracking for accounting purposes and inventory tracking for operational purposes serve two different functions.
Use a Safety Stock Formula to Avoid Stockouts
Forecasting demand is tricky for wholesalers. Get it wrong and you're either looking at way too much product (excess inventory) or an unnecessary dry spell while your competitors meet your customers' demand (stock out). And, since you're dealing in such large quantities, a big mess up can leave your business in serious financial jeopardy.
Business owners often rely purely on gut feeling to determine when they should order more products. This is a mistake. Instead, wholesale distributors should use a data-driven safety stock formula to determine when to replenish their inventory.
If you have inventory specialists on staff, they should be able to analyze your inventory data and pick the best safety stock formula for your business.
Don't Let Your Inventory Become a Liability: Poor inventory accuracy leads to a host of issues that cut into your margins. Learn how Logiwa integrates all your sales channels and provides real-time inventory tracking.
3. How To Build Customer Relationships to Make Smarter Business Decisions
It's important to build relationships with your customers. When you do, you gain insight into their business plans, allowing you to align your wholesale warehousing business accordingly. Moreover, you can better address the needs of your customers by understanding their pain points and making strategic improvements to increase their satisfaction.
When you get to know your retailers (and your manufacturers) you can also develop mutually beneficial relationships. This could look like minimum purchase volumes in exchange for more competitive rates.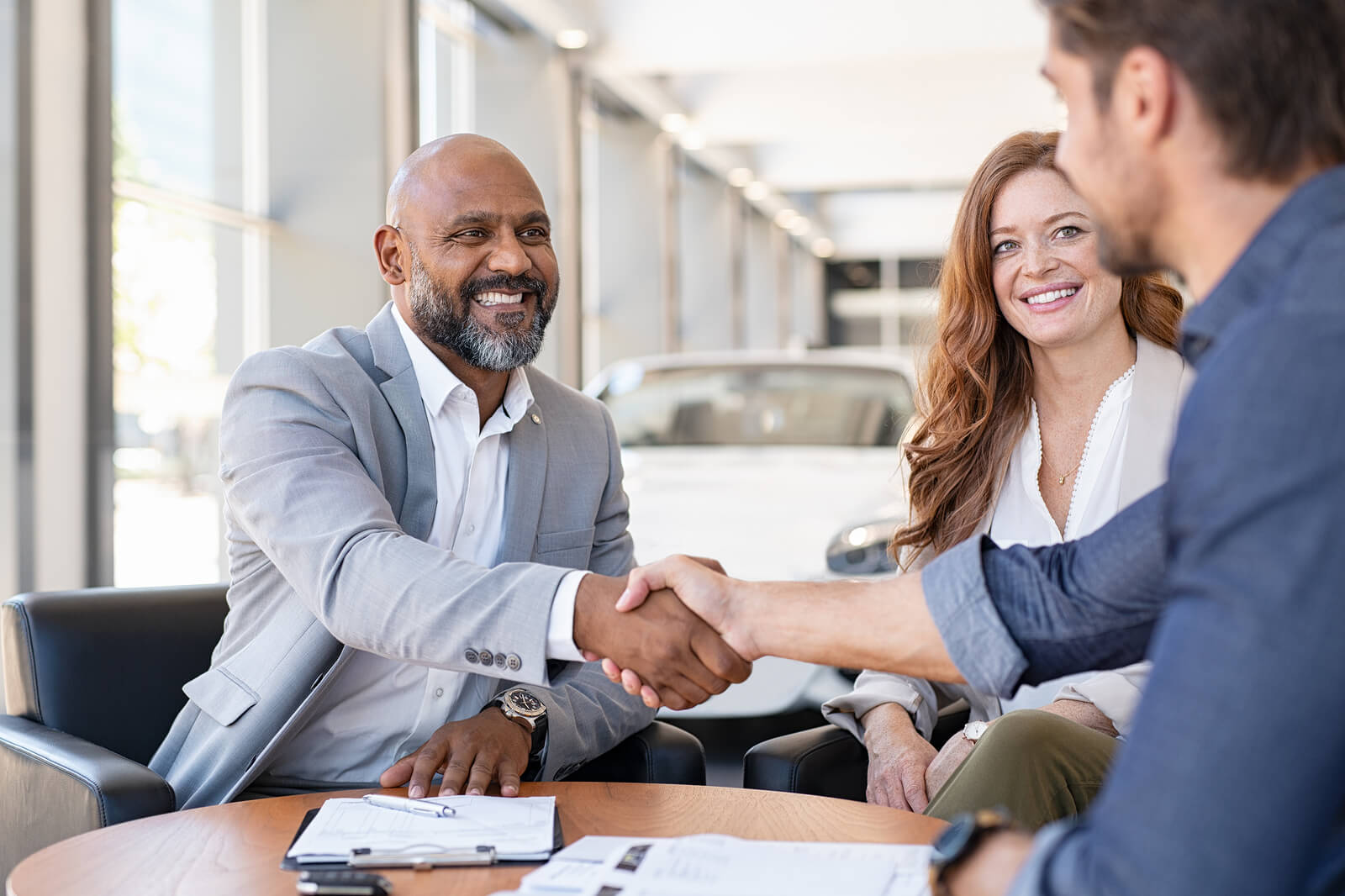 Create a Profile of Your Ideal Retail Customer
It's important to remember that not everyone will be a customer. So, focus on your ideal supply chain partner. Is it a certain type of retailer in a specific industry or geographic area? With a specific number of stores? Understanding your ideal customer will help you develop more strategic marketing campaigns and sales strategies for attracting new customers.
Create an Onboarding System for New Retailers
Your retailers will rely on you for timely access to products. They'll also appreciate a hassle-free ordering process. When you sign a new customer, deliver a smooth onboarding process that outlines:
How to place an order with your business
How to get in touch with your company if there are any issues
The processes for initiating a return or requesting a refund
Information about your shipping processes
Information about terms and conditions (e.g., payment terms, minimum order requirements)
Regularly Request Customer Feedback
Sure, you have your contract and your service level agreement, but simply adhering to this without understanding where your customer's pain points are won't help when it comes time to renew the contract. To renew the contract and to boost the contract's value, you'll have to demonstrate the ways you go above and beyond for your customer. Schedule touchpoints with your customers to understand how they feel about partnering with you. Supply chains are all about mutually beneficial relationships, and wholesalers and retailers are meant to work together. A small concession on your end may be a huge difference for your customer.
4. Which Technology and Tools Should My Wholesale Business Invest In?
Should your wholesale business invest in every high-tech warehouse gadget on the market? Certainly not. But, you should be aware of what is available and which technology can add value at each stage of business.
At a basic level, all wholesale warehousing businesses should have an inventory management system (IMS) and a warehouse management system (WMS). As discussed earlier, an IMS provides real-time information and a single source of truth. A WMS organizes your warehouse activities. With a good WMS, you can optimize the pick path or putaway path used by your warehouse workers, schedule your picking activities in waves, eliminate common causes of warehouse waste, and more.
If you've already implemented these technologies and want to take your warehouse upgrades a bit further, you might consider an automated storage and retrieval system (AS/RS). An AS/RS--which makes it easy to quickly pick heavy, bulky items-- isn't always suitable for a retail environment, but it can be especially helpful in a wholesale warehousing environment.
Another option for automation your warehouse is a conveyor system. A conveyor system allows you to quickly move heavy items around your warehouse while reducing employee injuries.
Of course, both AS/RS systems and conveyor systems are expensive to implement and their installation can temporarily disrupt your wholesale warehouse's operations.
5. How To Effectively Organize Your Warehouse
Great wholesale warehouses organize their spaces to minimize warehouse waste. One of the most overlooked and costly sources of warehouse waste is motion waste. This is when workers take unnecessary steps to complete a job. Not surprisingly, one of the biggest causes of warehouse waste is a poorly designed warehouse. Check your warehouse layout against some of these features of a properly designed warehouse environment:
Clear aisles that allow workers to easily navigate the facility and safely complete their work
Equipment positioned in a logical manner. In other words, if Machine A and Machine B are used consecutively in a common warehouse process, they should be placed next to each other, not situated on opposite ends of the warehouse
Dedicated areas for specific processes such as receiving, staging, and packing
In a wholesale warehouse, where there are heavy loads moving around on forklifts, an optimized environment is a non-negotiable.
Support Your Wholesale Warehousing Business With the Right Technology and Sound Business Principles
By adhering to sound business principles and sustainably introducing new technology and tools, you can run a successful wholesale warehousing business. Above all, be sure to offer an excellent customer service experience. The best businesses - wholesale or otherwise - underpromise and overdeliver. They do right by their customers by honoring contractual obligations, and they regularly check in to ensure that their valued customers are 100% satisfied.
Ready to see the most powerful warehouse management software in action?
Ruthie is a content marketing consultant for Logiwa. Her specialties include small business development and inventory management.