Warehouses may be known for storing goods, but in today's e-commerce world, they've become a hot commodity.
Warehouse availability is at the lowest it's been since 2000. As people buy more products online and consumers demand faster delivery, analysts expect the market for warehouse real estate will continue to tighten.
With limited new space available, companies are forced to optimize their existing warehouse space, which is often easier said than done. Warehouses are complicated environments—they bring people, products and heavy-duty machinery together in a frantic attempt to get the right product to the right customer at the right time.
BONUS: Before you read further, download our Warehouse Management Software Whitepaper to see how Logiwa uses real-time data to help you get up to 100% inventory accuracy and execute advanced fulfillment strategies like wave planning.
Simply gaining visibility over every process in a warehouse is a challenge, let alone optimizing the entire beast.
Companies are turning to warehouse management system (WMS) software as a solution for improving efficiency and accuracy in their warehouses. A good warehouse management system:
Optimizes processes
Allocates labor efficiently
Boost employee morale
Improves relationships with customers and suppliers
Reduces operating costs
Manages inventory efficiently
Integrates with enterprise resource planning (ERP) tools
Enhances security and safety
Provides visibility and transparency
Encourages continuous improvement initiatives
If you're new to WMS software, transitioning might sound intimidating. The good news? It doesn't have to be!
Warehouse management systems exist in all shapes and sizes. Some solutions are massive tools designed to manage an enterprise's entire warehouse operations and seamlessly integrate into adjacent supply chain management tools.
Others are simply enhanced inventory management systems that eliminate manual entry and save time for small business owners.
Whether you're curious about how large enterprises organize warehouse operations or you're interested in leaping from spreadsheets to cloud-based apps, we'll give you the ultimate primer on WMS solutions.
What is Warehouse Management System (WMS) Software?
A warehouse management system (WMS) software is an application that administers the end-to-end movement of goods through a warehouse. The WMS accounts for goods from the moment they enter the warehouse to the moment they leave.
Consider the number of warehouse processes and tasks to manage:
Monitoring storage conditions
Cleaning the warehouse
Disposing of garbage
Clearing aisles
Ventilating and cooling the facility
Securing the warehouse
Inspecting goods for damage or expiration
Ensuring proper stacking of products
Keeping records up to date
Scheduling cycle counting
Monitoring inventory levels
Updating bin cards
Managing worker schedules
Enforcing warehouse safety rules
This list only scratches the surface. Out of necessity, warehouse managers prioritize some responsibilities over others. This may work while your business is small, but only for a time.
Eventually, failing to get a handle on all of your warehouse processes will severely limit your growth potential. A poorly managed warehouse breeds inefficiency, greater operating expenses, and decreased employee safety and satisfaction.
A WMS understands warehouse operations. At the fundamental level, warehouse management system software consists of two core functions:
A relational database
Program code
Specific tables sit within the relational database, including the item table, the location master table, and the task management table. These elements work together to produce an optimized warehouse.
| | |
| --- | --- |
| Table | Function |
| Item Table | Includes details of each SKU (e.g., SKU number, SKU description, weight) |
| Location Master Table | Defines specific locations in the system (e.g., location identification, weight characteristics, dimensional characteristics) |
| Task Management Table | Defines operator priorities (e.g., the queue of work) |
Table: "Components of a WMS Relational Table" from Understanding the Components of a WMS.
The program code operationalizes the data in these tables. Generally speaking, this code exists in modular components based on the four chief warehouse activities:
Receiving products
Storing products
Picking products
Shipping products
The receiving module accurately records incoming goods and analyzes the information to figure out how to use warehouse space and resources most effectively.
Once goods are received, the storing module tackles stock location and availability to streamline the pick and pack process.
As your business grows, locating stock quickly is a big deal. In fact, locating items is one of the biggest challenges warehouse operators face.
Even Amazon struggles with this so much that they've built this challenge into the fine print. It's a little-known fact that Amazon Prime's 2-day shipping guarantee starts from the moment a package has been processed, not from the moment an order has been placed. They make this distinction because some items have longer processing times than others. (In other words: someone couldn't find it.)
After the WMS successfully locates items, the picking module ensures an efficient pick and pack process. This includes pre-routing orders and selecting the best pick location for specific orders (which is especially important when multiple locations are involved).
Finally, the shipping module assists with efficient routing of picked goods, consolidation of outbound packages, updating customer files, generating bills of lading and more.
In short, a WMS solution effectively directs your resources by helping people and products take the best routes through the warehouse.
Better Warehouse Performance = Higher Profit Margins: Logiwa syncs accurate data across your entire interface so the inventory numbers you see on your dashboard are what your employees see on their devices. Learn how Logiwa uses real-time data to help you get up to 100% inventory accuracy and 2.5x shipments.
What Should You Look For in a WMS Solution?
With a range of WMS solutions in the marketplace—some more robust than others—. you can find a cost-effective solution without sacrificing value and effectiveness. Conducting research before purchasing helps you snag the features most relevant to your business while passing on the bells and whistles that won't do as much for your warehouse.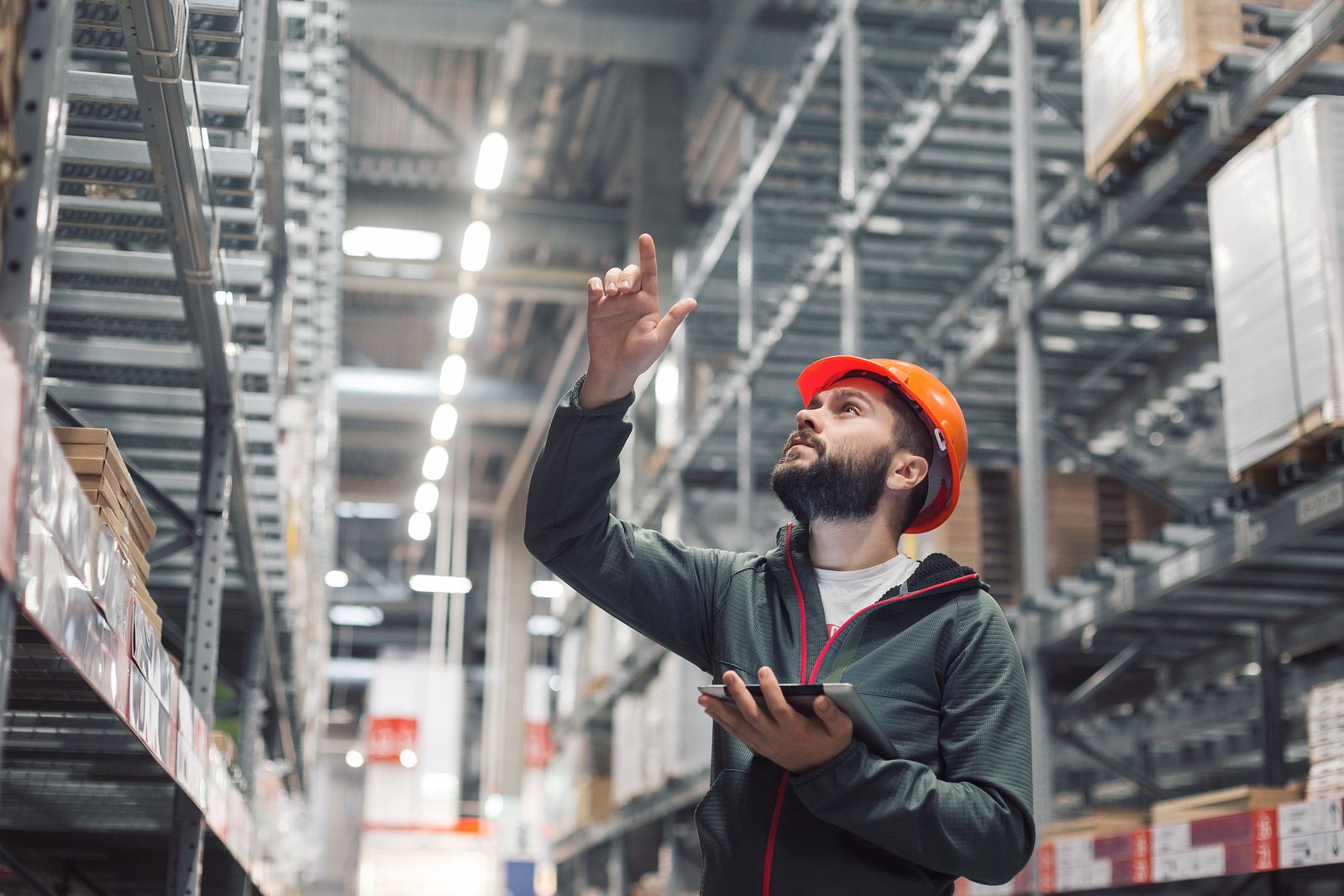 To start, determine your priorities for a warehouse management system (WMS). What's most important for your business? Do you want to:
Improve inventory tracking and accuracy by eliminating cycle counting and introducing perpetual counts?
Optimize allocation of labor, space, and equipment to reduce operating expenses and boost productivity?
Enhance visibility over inventory movement by achieving two-way traceability capabilities?
Improve the customer experience by providing accurate information and delivering the right goods on time?
Technology is expensive when you opt for all the fancy add-ons. By clearly defining business goals, you can easily categorize features into the "must-have" category and the "nice-to-have" category. You also gain more negotiating power when you clearly understand your deal-breakers.
Common WMS functionalities include:
Incoming Freight Management: Incoming goods data enters the system through barcodes or radio frequency identification (RFID) tags.
Order and Fulfillment Management: Goods flow through the warehouse using the most optimal route. The system automatically records this inventory movement. Depending on the industry or warehouse, management may configure the WMS to implement specific inventory control protocols such as first in, first out (FIFO) or last in, first out (LIFO).
Real-Time Tracking and Analytics Capabilities: Real-time data empowers businesses to manage inventory in the most cost-effective way. Instead of regular cycle counting, management accesses information on exactly how much of a specific product is in stock at any given time. Furthermore, tracking and analytics capabilities deliver the business intelligence companies need to make informed decisions about their current operations and future strategies.
Reliable Disaster Backup and Recovery: A disaster potentially means lost data and productivity. Does your WMS provider have a disaster recovery and business continuity plan in place? In case the unexpected happens, you'll want to work with a partner that thinks ahead.
Integration Capabilities: Ask questions about how well a given WMS integrates with other solutions. If needed, could it work with a transportation management system (TMS), a vendor management system (VMS), or an order management system (OMS)? Consider these factors during the buying process.
Labor Management Capabilities: A labor management system (LMS) will be essential to some warehouses while others may not need it. If you're expecting this functionality, be sure to check whether it's included in the solution you're exploring.
Interactive Dashboards: New software implementations are a pain. Intuitive interfaces that soften the learning curve help, but they're usually part of a more expensive package. Whether or not a user-friendly interface is essential depends on your business goals, company culture, and budget.
Explore all of these functionalities and features while researching WMS solutions. The more you explore, the better prepared you'll be to pick the right solution.
WMS vs. SCM vs. ERP: What Role Does WMS Software Play in the Larger Digital Supply Chain?
Supply chain management is a bowl of acronym soup that only gets worse when you start talking about supply chain software. WMS, SCM, ERP... it can be hard to keep up with what it all means and how each relates to the other.
Simply put, warehouse operators have a choice between three main categories of software:
Supply Chain Management (SCM) suites
As discussed, WMS software focuses on streamlining and improving warehouse operations. These tools rarely extend beyond the warehouse, but, when they do, they integrate with adjacent systems like transportation management systems. Specifically, WMS solutions focus on inventory control, pick and pack processes, task interleaving and order fulfillment.
An SCM suite includes a range of applications designed to address the entire supply chain. An SCM suite includes a standard WMS software that will certainly do the job but most likely isn't a top-of-the-line solution. That said, SCM suites are best-in-class solutions that offer a seamless connection between different functionalities.
Finally, ERP systems incorporate all business functions, not just supply chain management functions. This includes accounting, human resources, and customer relationship management. While this provides greater insight into overall business operations, it may not focus on dramatically transforming a specific function like warehouse operations.
How Much Does a WMS Solution Cost?
On average, businesses spend roughly $167 per user per month for their software-as-a-service WMS, according to one 2019 report. According to the same report, warehouses average five users per month, or $835 per month.
Since different companies require unique solutions, most WMS vendors won't show a price breakdown online or in marketing materials. That said, there are specific guidelines to keep in mind when determining your warehouse management system budget:
Seek out bids from multiple vendors: Initiate an RFP process. Detail your business requirements in tender documents and distribute them to a handful of WMS providers. Keep the documents and your questions short and focused. RFP responses can cost thousands of dollars in time and resources. If a vendor can't justify the cost, they won't respond.
Plan for first-year-only costs: The first year carries significant costs due to implementation and training.
Assess the necessity of additional features: WMS solutions with advanced integration capabilities or enhanced data analytics functionality cost more, so consider the business case for these features before forking over more cash.
Secure discounts on first-year fees: Just because the first year is more expensive, doesn't mean you should pay full price. WMS vendors are just as eager as you are to overcome the tough onboarding stage. The sooner their software becomes a vital part of your business, the more assurance they have that you'll continue using and renewing their service. As a result, most suppliers offer significant discounts and rebates for those pricey first-year fees. In some cases, the supplier will offer a reduced monthly subscription fee for the first year while you learn how to use the technology.
WMS Software is an Essential Component of Any Enterprise Resource Planning System
Warehouses store your business's bounty, but they can also be full of inefficiencies and waste. Even the hardest working warehouse manager struggles to gain visibility over every moving part in his or her warehouse, which is why WMS software is a critical component of your operations.
The world's property developers can hardly keep up with the growing demand for warehouses, putting the pressure on companies to use their current space more effectively. Warehouse management software enables them to do just that.
Ready to streamline your warehouse operations? Schedule a Logiwa with demo today.
Ready to see the most powerful warehouse management software in action?
Ruthie is a content marketing consultant for Logiwa. Her specialties include small business development and inventory management.