Why Logiwa
High-volume fulfillment success = business success
If your business fulfills orders for consumers – either selling and shipping your own products directly to consumers, or as a 3PL fulfilling orders for your B2C clients – you know that your company's future depends on your fulfillment experience.
Fulfillment experience will determine the next market winners… and losers
Consumers are making their online purchase decisions based on your fulfillment and delivery experience. Consumers expect same or next day deliveries and an easy returns process. Customers are frustrated when they receive the wrong items – and vent their frustration on social media when their expectations aren't met. Companies that can't reliably meet customers' delivery expectations won't be around in ten years.
But fulfilling with excellence is hard… and scaling up fulfillment is even harder
Order delays
Any delay in getting an order from your e-commerce, marketplace partners, or order management systems cuts into your delivery window.
Exceptions
Most warehouses today aren't very automated and existing systems are too rigid to handle all the exceptions that come up every day – so the only way to handle more orders is to hire more people.
Shipping costs
Warehouse delays eat into your delivery window and force you to go with a more expensive carrier to get an order delivered on time.
Constant change
Your market, supply, and online sales dynamics are constantly changing and your existing systems aren't flexible enough to keep up which causes mistakes and more exceptions.
With distributed fulfillment centers you can't just walk through the warehouse to see what's going on. You need a system that gives you real-time visibility into everything happening at every location."
Decentralized fulfillment
To meet the same or next day delivery windows, companies are building micro fulfillment centers that are closer to consumers. Yesterday's large centralized warehouses are becoming obsolete as the industry shifts to an interconnected network of smaller warehouses and filfillment centers.
Traditional WMS systems can't support direct-to-consumer fulfillment
Successfully growing a B2C or DTC business is hard. And it's downright impossible with an old-school solution originally built for B2B warehouses. Most solutions out there simply aren't intended to support all the different channels, can't handle the complexity of smaller orders, and can't support the ever-changing dynamics of online sales and DTC fulfillment requirements.
I need to update my WMS quickly when we add sales channels, open a new fulfillment center, or bring on new clients."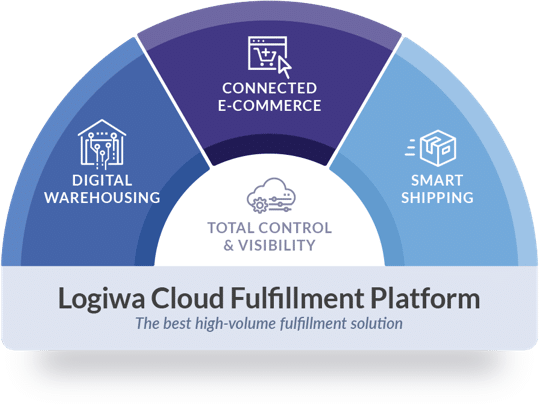 Flexible, modern WMS and fulfillment solution for high-volume B2C and DTC businesses
Logiwa WMS helps brands, online sellers and 3PLs scale up your direct-to-consumer fulfillment operations and make your superior delivery experience a competitive advantage.