Logiwa Guide
WMS Checklist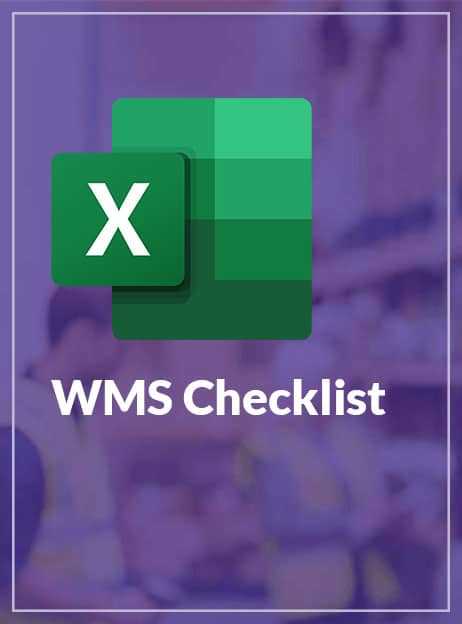 WMS Checklist: Your One-Stop Guide for Choosing the Right WMS with Confidence.
The ecommerce boom of recent years has led many companies to seek new and improved ways of managing online retail and direct-to-consumer (DTC) operations. From receiving processes and put-away methods to picking strategies and last-mile order fulfillment… virtually every aspect of B2C success now depends on having the right technology.
Complete the form below to access the WMS software checklist:
After all, the ecommerce surge, which has been largely attributed to the COVID-19 global pandemic, continues to break historical records and overwhelm businesses with each passing year. As a result, businesses have had to accept that the only real way to remain competitive is to meet rising demand head-on.
The solution? Replace outdated legacy programs with competitive warehouse management systems (WMS). 
WMS software offers visibility into the entire inventory and fulfillment process, which can be leveraged for more informed decision-making. It helps manage supply chain operations and all the various stages online orders pass through on their way to individual buyers. To process inventory quickly and efficiently, you need the organizational assistance WMS platforms provide. 
Put plainly, it does not matter if you are an online brand or 3PL, 4PL, wholesaler, or distributor, – adopting better WMS software will help you meet consumer demand, achieve higher operational efficiency and grow your current fulfillment network. The real question is how do you choose the best fitting WMS for your business? 
WMS software varies in capability and no two platforms are exactly the same. That's why, as you seek to improve your operations, it is important to weigh the pros and cons of each WMS system you're considering while focusing on the criteria most important to you. Adopting a new WMS is a big step for any organization, so it is key you are able to make an informed decision. That's where a WMS Requirements Checklist comes in handy. 
When beginning your WMS journey, the first step is to figure out what capabilities your business needs to be successful. As the leading solution for high-volume, DTC fulfillment, Logiwa has years of experience helping businesses determine whether or not their current WMS system is holding them back. We have encountered the ups and downs of fulfillment operations first-hand and are confident we can help you determine the right WMS for your business. 
In our WMS Requirements Checklist, we break down the key elements to focus on as you explore your WMS options. We have broken the list down into 5 distinct phases to help narrow your search, clarify your operational goals, and define the more significant obstacles your fulfillment network will face in the days ahead. Regardless of where you are in your search for WMS software, this WMS Requirements checklist can also be used to help you assess your readiness to adopt new WMS technology.
Our WMS Checklist will help you with the following:
Determining the characteristics of a good WMS

Establishing who will be implementing, managing  and using your WMS

Identifying the most important WMS functions for your specific operation

Getting the most out of the WMS demos you receive by preparing in advance

Ensuring a successful implementation process

And more!
Download our WMS Systems Requirements Checklist and get one step closer to getting the perfect WMS for your fulfillment operations today! For more guidance and downloadable WMS support, visit the Logiwa resources page.