You've conducted ample market research before launching your online store and it shows. Your customers don't just visit your website - they spend time on it! They're browsing items and adding them to their shopping cart.
But you notice something alarming. A surprisingly low number of people are actually completing a purchase. When you take a closer look at your site you realize your e-store has a high cart abandonment rate. So what's going on?
Perhaps your shipping rates are spooking your customers. One study found that at least 60% of customers abandon their shopping carts because of high shipping, taxes, and fees. Another 23% of customers ditched their carts because calculating their total cost was too difficult.
How can you manage this challenge? The shipping price you charge your customers is, after all, a reflection of your own shipping costs, which aren't cheap. You also can't afford to ignore your high cart abandonment rate, leaving you in an awful catch-22:
Keep your shipping costs as they are, miss sales opportunities, and eventually go out of business.
Offer low or free shipping, lose money by covering the difference yourself, and eventually go out of business.
Fortunately, there is a third option where you can combine smart pricing strategies with an enhanced customer experience to keep your shipping costs low, your customers happy, and your business thriving.
SHIPMENT RULE AUTOMATION: Before you read further, check out our shipment rule automation features to optimize your shipping costs.
How Is Your Shipping Cost Determined?
Your shipping cost is the cost of getting your product from Point A to Point B.
Your shipping price is how much customers pay you to get your product from Point A to Point B. Since the idea of making a profit on shipping is more of a fantasy than a reality, most retailers just want to break even.
But just breaking even can be incredibly difficult because most people don't view shipping as something that adds value and they simply don't want to pay for it. It's entirely possible that a customer arrives on your checkout page willing and able to spend $300, but abandons the purchase because of a $25 shipping fee.
Before you can determine your shipping price, you should understand how your shipping costs are calculated. Among others, these key variables determine your cost:
Origin address & destination address
Weight or dimensional weight pricing
Delivery speed
Packaging materials
Handling within the distribution center or warehouse
Origin or Destination
Carriers use "shipping zones" to determine the distance portion of your cost. Instead of using miles to track distance, carriers divide the country by zip codes. For domestic U.S. shipping, there are 8 zones in total.
Somewhat counter intuitively, the zones are not pre-established. Instead, the origin address is always classified as Zone 1 and the final destination is classified by how far it is from the origin, with the highest possible classification being Zone 8. The higher the zone, the pricier the shipment.
For instance, if you wished to ship from Tampa to Atlanta, your package would move from Zone 1 to Zone 4.
If you wanted to ship a package from Atlanta to Denver, your package would move from Zone 1 to Zone 6.
Weight or Dimensional Weight Pricing
Carriers also charge customers based on weight or dimensional weight pricing. Dimensional weight pricing is when the shipment's weight is based on the length, weight, and height of the box, not how much it actually weights. Carriers opt for this method to make up for the space your package takes up in a truck, even if it isn't particularly heavy.
For this reason, it's smart for retailers to choose an appropriately-sized box rather than quickly throwing their goods into the first package they find. Not only will they save on the transportation of the goods, they'll also save on packaging materials.
Delivery Speed
The faster you want a package to arrive, the more expensive it will be. This is one part of the customer experience that causes a lot of anguish for e-retailers, with Amazon consistently raising the bar in online shopping experiences.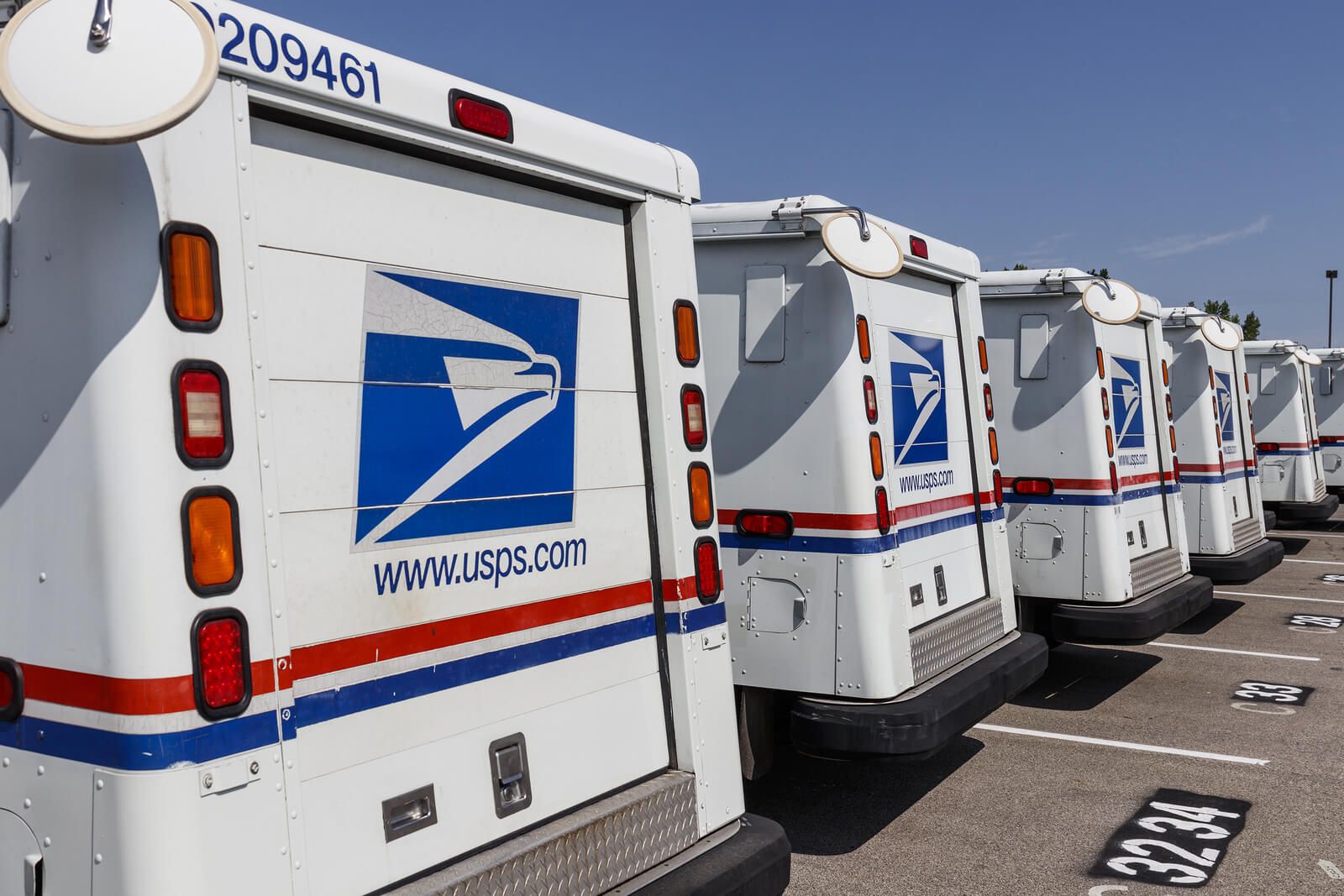 This perpetual bar-raising has created what's known as the "Amazon effect," where small- and mid-sized retailers are forced to try and keep up with a huge corporation with endless resources.
According to a global ecommerce study by Pitney Bowes, two-day delivery is the new standard expectation among customers, while three- or four-day shipping is considered "acceptable."
This puts e-retailers in a never-ending arms race with Amazon. Even if an e-retailer's sales go up, its profits go down because all of its money is spent offering quick shipping at a low rate just to remain relevant.
The Leading Supply Chain Management Software for "New Age" B2C/B2B Fulfillment Businesses
Packaging Materials
Retailers spend about $1 on packaging for every $11 they spend on the product itself. Since packing materials contribute to your shipping costs, it's important to to be purposeful about how you select boxes and packaging materials.
Some retailers only use oversized boxes because they don't have a large variety and simply order the largest size available to make things easy. This isn't just wasteful, it's also unnecessarily expensive when dimensional weight pricing is used.
A good alternative is to evaluate your average shipment size and purchase boxes that fit this sweet spot. This way, you won't spend a fortune on a variety of boxes you'll never use.
Beyond picking the right size boxes, investing in proper packaging materials is a good way to save money.
FREE DOWNLOAD: Ready to get started? Download our Packing Slip Excel Template and start printing your packing lists today.
When your products aren't properly packaged with protective materials, there's a higher chance of damage, leading to more product returns. You lose money on the cost of shipping, you lose money on the lost sale, and you potentially lose future sales if that customer doesn't order from your brand again. Failing to use enough packaging materials due to cost is a penny wise and a pound foolish.
Handling Within The Distribution Center or Warehouse
Shipping costs aren't limited to the actual transportation of the product. Another contributing factor is the amount of time it takes to prep an order for the outbound trucks. There are a number of time-consuming, packaging-related tasks in your warehouse or distribution center, such as:
Constructing corrugated cardboard boxes
Assembling and securing cartons
Inserting dividers or stuffing materials
Taping and securing boxes
If you use automated equipment to manage these processes, the cost of that machinery factors into your overall shipping costs.
What Are The Most Popular Shipping Cost Strategies?
Online retailers have three main options for their shipping cost strategy—their plan to cover their shipping costs while keeping customers happy.
Optimize Your Shipping Costs: Check out how you can achieve profitable shipping strategy by rate shopping.
Calculated Shipping Rate
Fixed Shipping Rate
Free Shipping
Each strategy comes with its own pros and cons.
Calculated Shipping Rate
With the calculated shipping rate, you calculate your exact shipping cost and then pass the entire cost on to the customer.
The obvious advantage of this strategy is that you recoup the cost of shipping.
The obvious disadvantage is that ecommerce metrics show customers will ditch hundreds of dollars' worth of merchandise in their shopping cart if they're going to be charged even a relatively small shipping fee.
The other big challenge is integrating real-time shipping rate calculations into your online store.
Those customers who are willing to pay shipping, and especially expensive shipping, want transparency. This means that online retailers must provide some way for customers to calculate their shipping costs and choose between various shipping options.
For instance, while they may prefer 2-day shipping, if your brand and products are good enough, customers may be willing to wait 6 or 7 days and pay a lower shipping rate, depending on the delivery distance.
One survey of Shopify stores found that 80% of online retailers overcharge their customers when they manually set their own shipping rates.
In the short term, this leads to cart abandonment. In the long term, this leads to reduced customer loyalty if customers realize shipping is a profit area for the business.
Plus, if you have customers across the country, your shipping costs will vary greatly, making it difficult to set a reasonable rate across the board.
So what are your options if you want to display and charge real-time shipping costs?
First, you need real-time carrier shipping tools that enable your website to automatically pull shipping rates from carriers and display them on your checkout page. Information like the weight and dimensions of your product, your customer's address, and other necessary variables are used to produce a rate.
Ecommerce vendor Shopify offers real-time carrier rates for its customers. Other tools like BigCommerce, Ecwid, Shippo, and ShipStation also allow customers to access real-time rates from a range of carriers including USPS, Canada Post, UPS, FedEx, and more.
Fixed Shipping Rate
In a fixed rate approach, the retailer sets a fixed shipping cost rather than calculating the exact cost based on weight, destination address, and dimensions,.
The greatest advantage to this pricing model is that your customers know what they're signing up for. It's also a great marketing strategy if you want to promote your online store.
The disadvantage is that, depending on your customers' addresses, this won't always cover your shipping costs.
It's also tricky when it comes to international shipments. With domestic rates, an online retailer can look at their average shipping costs and choose a sweet spot for a fixed shipping rate. On the other hand, it's more difficult to calculate landing costs like taxes and duties for international shipments, and these are often billed to the customer after the product has been delivered.
Sticker shock at the customer's doorstep isn't ideal. Unexpected costs undermine the customer experience and increase the chances of the customer rejecting the delivery and returning the product, meaning the online store loses the sale and incurs additional costs.
Free Shipping
When companies say "free shipping," it isn't actually free. Someone has to pay the shipping cost.
When a retailer offers free shipping they are typically doing one of two things:
Paying for the shipping costs themselves with the hope of attracting customers who will spend more (making the short-term financial hit worthwhile)
Passing the shipping costs on to customers indirectly by making it part of their product pricing strategy
Then, less commonly, there's the Amazon model where customers pay for Prime membership and benefit from free two-day shipping. While it's worth mentioning, this isn't a feasible option for many online retailers since Amazon can afford to lose money on shipping thanks to its highly profitable cloud computing business.
Before offering "free" shipping, ask yourself the following:
Does your business have a large enough order volume to negotiate shipping costs with your carriers?
Can your business afford to pay for free shipping based on your current profit margins?
What percentage of your business is domestic and what percentage of your business is international? Can your business withstand the unpredictability of free international shipping?
If you need to raise the price of your products, are your products differentiated and valuable enough that a price increase won't alienate your customers?
Are you willing to implement a minimum order requirement to activate the free shipping perk?
Someone's paying for that free shipping, so it's important to carefully design your "free shipping" benefit to keep your business sustainable and keep your customers happy.
What About "Free Shipping" After a Certain Amount?
Some retailers are incentivizing higher purchase amounts by offering free shipping. For example, if customers spend more than $99 at JCPenney's, their order will ship at no cost to them. This mental flip puts the responsibility of free shipping on the customer. Once they cross the $99 mark, they "win" and get free shipping.
If your customers have an average purchase amount that leaves you with enough of a margin to offer free shipping, it may benefit your business to incentivize your shipping as well.
What If You Just Forget About Shipping Costs Altogether?
As a general rule, it's important for online retailers to pay attention to their shipping costs. But, there's another more unorthodox approach that retailers can take when it comes to shipping strategy: not thinking too much about their shipping costs at all. Instead, focus time, effort and investments in creating and marketing an excellent product with a compelling brand.
When a product is good, customers are willing to wait a little longer or spend a little extra money to get it in their hands. In this case, all the online retailer needs to do is integrate real-time shipping rates into the checkout page and automatically cover their shipping costs.
So, how can you get customers to accept higher shipping costs via improved product value?
Incorporate customer feedback and suggestions into product offerings and product designs
Differentiate your products from competitors
Create an excellent customer experience by authentically engaging with customers
Tell an engaging brand story that helps customers feel like they are part of a movement or a community rather than a participant in a transaction
Managing Shipping Costs Is a Complicated But Vital Part of an Online Business
Effectively managing shipping costs is a frustrating component of running an online business, but it can't be ignored. Luckily, there are more tools than ever to help online retailers successfully manage their outbound logistics in a cost-efficient way. First, they need to analyze their numbers and decide on a shipping rate strategy so they can keep both their customers and their bottom line happy.
Ready to see the most powerful warehouse management software in action?
Ruthie is a content marketing consultant for Logiwa. Her specialties include small business development and inventory management.