6 Steps To a Pain-Free WMS Implementation
Your warehouse is an integral part of your supply chain, and a warehouse management system (WMS) keeps it running at an optimal level.
That's why it's especially important for your WMS to grow along with your business. Once you've started to outgrow your WMS, it's time to find a more sophisticated system that can handle your needs.
But how exactly do you prepare for an implementation? Is it a matter of simply handing over the reins to your chosen vendor? Or, do you need to take specific steps to get ready?
The short answer? It's a joint effort between your team and your vendor's team, and it's a good idea to do some prep work.
Here, we've outlined a step-by-step guide to help you confidently prepare for your WMS implementation.
1. Evaluate Your Options and Select The Right WMS
If you've already chosen a vendor, you can skip straight to the next step. If you've only decided that you need a new WMS and you're still in the process of evaluating and selecting a winning solution, here are a few tips to keep in mind.
Identifying Your WMS Requirements
First, you'll need to list your WMS requirements. To do this, you'll need to identify the problems your warehouse grapples with, or the opportunities in efficiency that you have yet to capture.
Do you have to pull data from multiple sources to obtain an accurate inventory number?
Has it grown increasingly difficult to locate items in the warehouse?
Are you struggling to design efficient putaway paths for your employees?
It's also worth evaluating each of the different processes within your warehouse. For instance, your packing process may experience far more bottlenecks than your picking process. Identifying process-specific issues will help you make trade-offs to stay within budget.
Once you've identified and prioritized your requirements, start researching the WMS providers on the market.
Depending on your connections in the warehousing industry, you could also check out warehouses that manage a similar volume of business to see which system they use and how well it works.
FREE DOWNLOAD: Our WMS Functional Requirements Template lists common requirements businesses evaluating WMS, so you can use it as a rubric for determining fit with potential vendors.
Request Information From Potential Suppliers
Once you've created a short list of warehouse management system software providers, reach out to them. A good WMS provider will be willing to meet up or hop on a call to answer your questions about specific features.
You can also send out a request for information (RFI) or request for proposal (RFP). Unless you're offering a significant amount of business - for example, service for dozens of warehouses across a region - we suggest sticking to a short RFI.
A short RFI helps you get answers to your questions in an efficient way without overwhelming prospective vendors with an RFP. An RFP is a time-intensive process and responding to them can cost vendors thousands of dollars.
A vendor may decline your RFP if they determine there's not enough upside to such an investment.
Evaluate Vendors and RFI Responses
Distribute your vendor research or RFI responses to relevant stakeholders and give them time to review. Once everyone is on the same page, gather together to choose a winner.
If you distributed an RFI or RFP, each question or requirement should have been rated or weighted. This will make it easy for your team to choose a winner. You can rank each response based on how well it meets your requirements and choose your winner based on who has the highest score.
2. Choose a Deployment Model For Your WMS
Once you've selected a software vendor, figure out which deployment model you want for your new WMS. Do you prefer:
An on-premise WMS
A hosted WMS
A cloud-based WMS
What's the difference between these three options?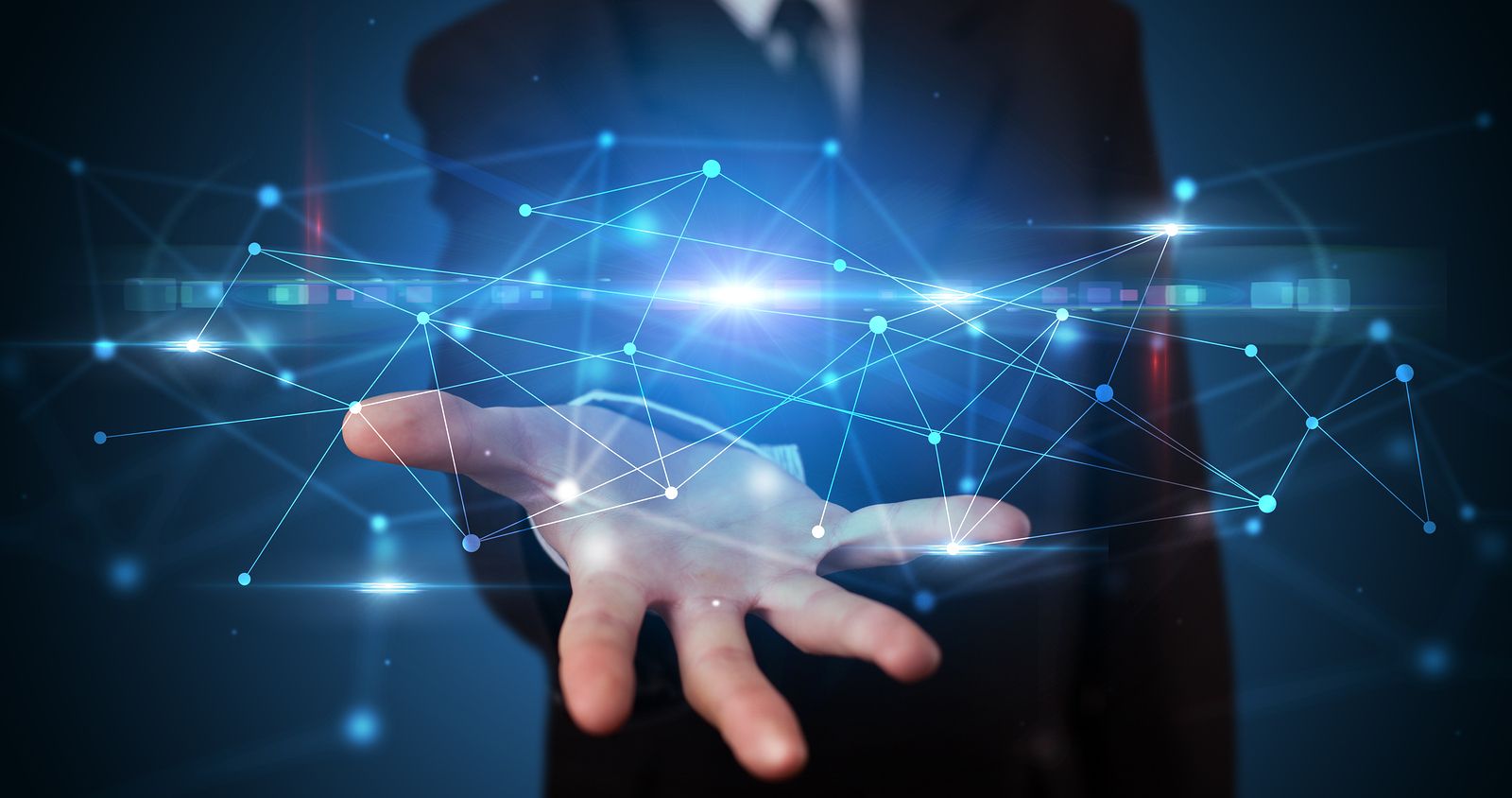 On-Premise Deployment
With an on-premise solution, the WMS is installed on your company's system. Your company is responsible for sourcing and managing everything needed to run the solution. This includes the network infrastructure, servers, power supply, and more. You purchase the license for the software and then it's yours to use on your systems. Of course, you may have to pay for updates and upgrades down the road.
Hosted Deployment
A hosted solution is similar to an on-premise solution, but you rent the infrastructure requirements you need from your WMS vendor or from a separate third party. This means that while your WMS is remotely hosted, you still own the software that's installed on your system.
Cloud Deployment
A cloud deployment is like the software-as-a-service (SaaS) products you're familiar with. In most cases, you can access the software from any computer using a personal login.
For example, installing a word processor on your computer is a type of "on-premise deployment" on a smaller scale. You now own that software and can use it on that computer. If you want to install it on additional computers, you'd have to buy additional licenses.
On the other hand, Google Docs is a SaaS that you can log into from any computer.
Today, many WMS providers offer cloud solutions since these are much easier for companies to deploy. Warehouse managers can quickly reap the rewards of a WMS without taking on the upfront costs of an on-premise deployment.
Which Deployment Model Should You Choose?
There are a few factors to take into consideration when choosing between an on-premise, hosted, or cloud deployment.
If you already have a robust IT infrastructure and a team in place to support it, an on-premise deployment makes sense. This type of deployment is also useful for companies with limited internet connectivity, such as those in remote locations. You don't want your entire system to rely on the cloud if you're not always connected to it.
If you have the infrastructure, but you're uncertain if you want to take on the task of maintaining it, you may want to consider a hosted option.
Finally, if your business has neither the money nor the desire to manage the necessary infrastructure for a WMS solution, then a cloud deployment is your best bet.
3. Build Your Internal Implementation Team
So, you've selected your WMS and now it's just a matter of the vendor getting the new system in place.
Congratulations! But, be aware that there's more work to do so don't put your feet up just yet.
Implementing a new WMS is a joint effort. While your vendor partner will certainly take the lead in terms of helping you understand and integrate the new technology, a successful implementation requires a time and energy investment from your team as well.
To set yourself up for success, assemble an internal implementation team. You'll need to assign the following roles:
Project Sponsor: This is either the person who requested the new WMS or the person who gave the green light. He or she is the high-level person who determines the scope of the project, the budget, and helps remove obstacles for the implementation team.
Project Manager: This person is responsible for day-to-day activities related to implementation. He or she should be solely dedicated to the implementation and should not try to manage it in addition to their existing role. This person is the primary point-of-contact between the company and the vendor. The project manager is responsible for delegating tasks, creating schedules, and monitoring deadlines. Above all, he or she wants to make it seamless for the IT and operations teams to work together.
System Administrator/Data Administrator: This person will be responsible for the technical side of the implementation. He or she will ensure that the WMS integrates properly into your enterprise resource planning (ERP) system and runs smoothly after the go-live date. This person will also ensure your data safely migrates from your current system to your new system.
Business Unit Leaders: Assign people from your operations team, your IT team, and members of your warehouse staff to participate in the implementation process. They may not need to be fully dedicated to the implementation - they can simply attend meetings in addition to their day-to-day activities. Participation from these individuals will make it easier to train workers later and share knowledge.
You may also want to schedule additional staff in the weeks following the go-live date. As workers get used to the new system and bugs are worked out, there's a higher chance of bottlenecks. So, you may want additional staff on hand to ensure there aren't major interruptions to your business-as-usual activities.
At Logiwa, when we implement our WMS solution for our customers, our goal is to get our clients up and running on their new WMS as quickly as possible. We focus on speed, as we have found that to be the biggest driver of customer satisfaction in software implementations.
Logiwa will work with you to develop an implementation project plan with high-level objectives and achievable, measurable success criteria. This approach helps structure and steer your implementation in the right direction.
The Logiwa Implementation Team has created resources like the project plan, checklists, online (or onsite) trainings that make it easy for customers to get a quick, visual representation of where they are in the implementation life cycle. We demonstrate our commitment to transparency by providing process details, including milestones for each phase of the implementation.
Schedule Training Sessions for Key Employees
Your WMS provider should offer training sessions for key members of your warehouse team. These in-depth sessions will give users an opportunity to familiarize themselves with the system and receive hands-on support. Consequently, these employees become experts who can train other members of the team.
Don't underestimate the importance of proper training. Even if your WMS is a proven way to streamline warehouse processes and reduce operational costs, it's still an adjustment. Your employees will have to change their existing processes and work with an unfamiliar piece of technology.
Communicate the benefits of the implementation and offer training so that employees are excited by the upcoming change rather than frustrated.
Training everyone at once may not be possible, but there are steps you can take to ensure the necessary knowledge reaches as many workers as possible:
Train business unit representatives. These representatives will know how to properly deliver training to their business unit and will focus on the details that are most important to them. This may be using the WMS for packing, picking, accounting, or inventory management.
Ask your vendor for digital WMS training materials. Request training materials from your vendor. They may have a learning management system (LMS) they can give you access to or slides and videos that your employees can use for extra reference.
Schedule training days after the go-live date. Ask your vendor if they can commit to a few additional days - after the go-live date - to come in and offer a refresher course for previously trained employees or training sessions for workers who didn't get to participate in the first round.
5. Create a Clear Communication Plan
Communicate clearly throughout the entire implementation to ensure that employees know how the project is going. Without clear communication, you'll have irritated, disengaged employees who feel out-of-the-loop about the changes. And that's a best-case scenario. At worst, a frustrating implementation process could cause an increase in worker turnover and could hinder the success of the implementation.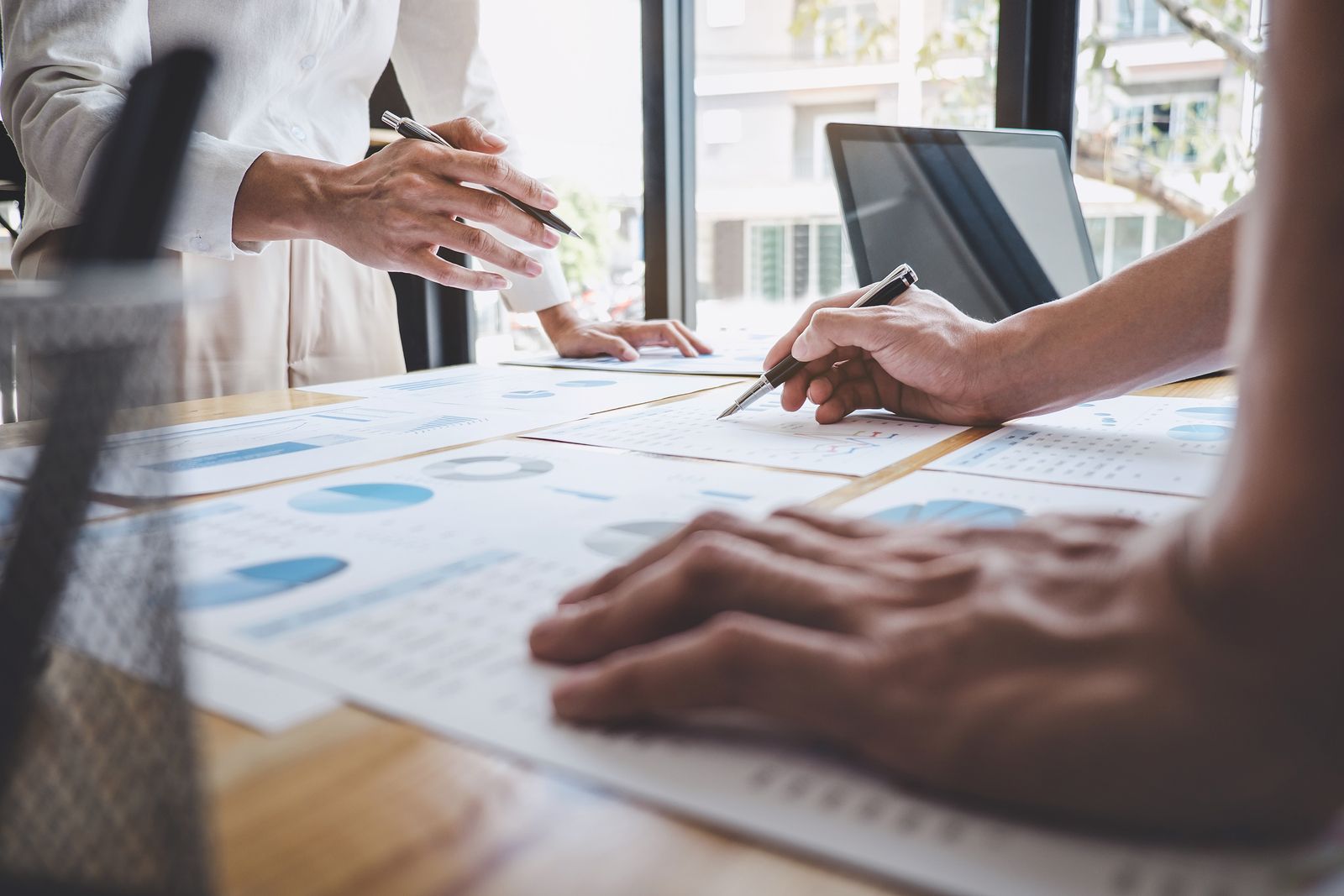 Be sure to do the following while creating your communication plan.
Appoint trusted spokespeople. Identify the main spokespeople of your project and ensure updates are shared by only them. This could be the project sponsor who shares information with department heads who then disseminate the updates to their teams. This gives employees a single source of truth and prevents the spread of conflicting information.
Market the project internally. It's important to clearly broadcast why the change is happening and why it's essential to the success of the company and its workers. You want buy-in from your workers, so that you can hit the ground running after the go-live date and to keep employee engagement levels high. And, don't just communicate this at the start of the project. Communicate these "reasons to believe" throughout the project.
Use face-to-face communication as often as possible: Avoid a disconnect between the project team and the workers who will actually use these tools. Whenever possible, communicate big changes in person instead of through email updates or posted notices.
Create a dialogue, not a monologue. Give workers an opportunity to weigh in with their thoughts. This will give you an opportunity to tweak your own project plan accordingly. For instance, is the biggest concern among employees figuring out how to use the system? Then you know there's a justification for requesting additional training sessions from your vendor.
Use multiple communication channels. While face-to-face communication is best, reinforce your message by communicating with employees through several channels.
6. Prepare For The Cost And Resources Associated With Maintenance
While most businesses plan for the direct costs of an implementation, they tend to overlook the indirect costs.
You can get a more complete picture by finding the total cost of ownership (TCO) of your WMS. Generally, this equals:
Purchase price of your WMS + the costs of operating your WMS
To find your TCO, make a list of all of the possible direct and indirect costs of implementing your WMS and managing it throughout its project lifecycle. This will differ depending on your chosen deployment model (e.g., cloud, on-premise, hosted). Potential line items include:
Hardware costs
Software costs
Implementation costs
Training costs
Cost of hiring additional people (for instance, you may need to grow your IT team to manage this new system)
Doing this exercise before the implementation will help you to plan accordingly and ask the right questions of your WMS vendor.
Enjoy a Pain-Free Implementation Process By Planning Ahead
Implementing a new WMS is hard work, but it doesn't have to be painful. You purchased a new WMS for its ability to cut costs, increase productivity, and improve service levels for your customers. Get your project across the finish line with a solid implementation plan that includes key players in your organization and sets you up for success.
Ready to see the most powerful warehouse management software in action?
Ruthie is a content marketing consultant for Logiwa. Her specialties include small business development and inventory management.