Online retailers have a larger challenge than ever before: to manage their logistics operations to account for the up and down demand that is e-commerce. Managing your inventory manually requires precise calculation, endless spreadsheets, and a lot of manual data entry.
Humans make mistakes, which means you'll have to expect some missing or misplaced inventory. Upgrading your logistics operations with inventory management software will help you run your business in new and innovative ways.
BONUS: Before you read further, download our Inventory Management Software Whitepaper to see how Logiwa uses real-time tracking to help customers get up to 100% inventory accuracy and increase shipments by 2.5x.
Your streamlined processes will improve your control over your business. Here are the top reasons retailers like you need online inventory management systems.
1. Inventory Management Software Saves Money and Time
An inventory management software can help save both money and time by optimizing your logistics operations. How much money would you save if your inventory data was entered automatically? This is one of the biggest ways that an inventory management system saves you money.
Updating Inventory Levels Across All Channels
Why manually input inventory onto a spreadsheet, when an inventory management system can do it all with a quick scan? This can save you hours of tedious work, allowing you to spend your valuable time elsewhere! The best inventory control features allow you to integrate with all of your sales channels. You won't have to worry because your inventory management system should integrate with all of your marketplaces and shopping carts. Data will push and pull in real-time.
This saves you from overselling. Amazon, in particular, considers overselling a serious error. If it happens too often, Amazon might kick you out of the marketplace. A ban in a popular marketplace could cause serious injury to your business.
Additionally, your remote workforce can use a cloud-based inventory management system to access all of the information they need. You don't need to buy special devices or waste time syncing and updating spreadsheets to manage your inventory.
2. Increase Efficiency Through Warehouse Automation
Logging inventory manually is always risky, especially since the margin of error is way higher than a simple barcode scan. You could misplace or lose a piece of inventory or worse — log it twice. With all these inconsistencies, it can be difficult to know exactly how much inventory you have! An inventory management system makes sure that you know where your product is at all times. Additionally, it automates and optimizes your picking and scanning process, choosing the types of picking that are best suited to your needs. This increases efficiency and also helps save your pickers valuable walking time.
Integrate with Other Warehouse Technology
The capability to integrate with other warehouse technologies is a benefit that can't be overstated. True warehouse automation comes from the integration of tech and processes. The more your supply chain innovates, the more control you will have.
Barcode or RFID capable warehouses can vastly improve the efficiency of your warehouse operations. When you scan an item's barcode, your inventory levels automatically update across your system. If your warehouse is RFID capable, then multiple items can be scanned at one time.
What is Barcoding?
"Using barcode symbols to identify an item. Barcoding is the most common form of automatic identification used in automatic data-capture technologies. And bar codes track virtually everything: from retail goods to medical records, and machinery to human beings." The Business Dictionary's definition of barcoding
What is RFID Technology?
"Automatic identification of packages, products, machinery, etc., through attached transponders. RFID provides 'out of line of sight' identification, and at distances much greater than that can be scanned by barcode readers." The Business Dictionary's definition of RFID


Businesses all over the supply chain use new tech to automate inventory processes. Some supply chains have managed to completely automate some or all of their processes. This drastically reduces the amount of human labor required to run a warehouse. Lowering logistics costs frees up capital you can invest in other areas of your business.
Full automation on this scale is expensive, but your automation efforts can grow as your business does. The inventory solutions you used at the start of your business won't work for a larger business. In fact, no matter the size of your business, automation saves you time and money. You should have automation as one of your business development goals.
BONUS: Download our Inventory Management Software Whitepaper to see how Logiwa uses real-time tracking to help customers get up to 100% inventory accuracy and increase shipments by 2.5x.
Minimize Human Error and Improve Your Stock Management
Global e-commerce is expected to reach $4 trillion dollars by 2020. That being said, poor logistics can put a retail company out of business. As the industry grows, so do the warehouses. Larger warehouses need more employees to staff them. More staff means more room for error. Picking errors can have the following ramifications:
Returns

Additional shipping

Repackaging

Customer service costs

Additional warehouse labor costs

Lost sales
A few years ago, Honeywell published the results of a survey on picking error costs. The results showed that one picking error costs the company $59 on average. This means that at the time of the survey, distribution centers were losing $400,000 annually due to picking errors. Costs have risen since the survey in 2015, so it stands to reason that these errors are more expensive. Nine out of ten distribution operators expected to adopt automation technology to help with these expensive errors.
On the surface, logging inventory manually seems to be a chore. In reality, manual logging can produce costly errors for your business. Manual inventory tracking can leave you open to missing products, or worse, stolen products. With manual bookkeeping, you run the risk of misplacing inventory, or worse — lost inventory, accidentally not logged or left outdated.
When inventory is lost, it can be sitting in the warehouse gathering dust. Worst case scenario? You don't find it before it goes obsolete. Obsolete items represent a lost investment. It can even cause errors when you calculate your safety stock levels or ATP. Then you to miss a sale and ultimately lose money. With an inventory management software, your bookkeeping is guaranteed to be accurate. You'll be able to keep up with it in real-time.
Inventory Management Software Gathers Data for You
Analyzing data from your warehouse helps you perceive industry trends and trends developing within your business. Inventory management software provides insights into your future threats and opportunities and produces a report that helps with predicting future trends. This makes statistics more significant and the results more important than ever.
This is a key feature of inventory management software. Without this software, the information still exists. It's just not in a digestible form. This was fine when only the largest retail companies could afford to pay mathematicians to pull the insights from the data. In today's e-commerce world, inventory control data is there at your fingertips. If you aren't taking advantage of it, your competition certainly is.
Granular Inventory Control Data Helps with Business Decisions
Having inventory data in real-time helps you make decisions "in the now". As you amass this data, you'll be able to use it to improve your forecast accuracy and even to optimize your warehouse layout and design.
You can also use this information to evaluate your supply chain relationships. Besides what you pay for their products, how much more do your suppliers cost you? Do they put a strain on your resources with consistently late deliveries? What about further down in your supply chain? Does anyone consistently pay late? Or perhaps you have an amazing supplier who delivers on time every time, without drama?
While data analysis is incredibly important, you must make sure the data is accurate. You should make sure to have the proper systems and tools in place so you can collect data in a manageable and efficient way. That's why the reports an inventory management software can generate is such a valuable feature. .
Let Your Customer's Update Themselves
Customers expect to know the status of their orders at every stage of fulfillment. Your customers rely on tracking their purchases, and you might find that creating a reliable tracking and return system can be difficult. If an order arrives late for any reason, customers immediately pull up the tracking data to see where their order is. This is great for your customer, but also great for you.
If your customers can update themselves, your customer service personnel can focus on real issues. By not providing accurate tracking data, your customer service reps will be forced to field those time-consuming calls and emails themselves. Most customers understand that shipping issues can delay their order by a day or two. So let them update themselves and relax when they know their order's status.
Shipping information for returns can mess up your processes more. You have to make sure that the information goes out to the right customer in a timely manner. You must also provide confirmation that their return is being processed. Most customers would rather not return an item, because of the imagined hassle. You're at a disadvantage because the customer expects a bad experience.
If you can provide a smooth return process, you increase your retention of that customer by quite a bit. Not to mention, current customers are 50% more likely to try your new products than a new customer. Here's another stat that supports the argument for customer retention: increasing customer retention by 5% increases profitability by 25-95%.
Additionally, your customers will be disappointed if the product they order is not available immediately. Inventory software lets you keep them informed automatically by updating stock status across all your sales channels.
Does Your Online Retail Business Need Inventory Management Software?
We might be slightly biased, but we're going to say yes. Supply chain technology is the way of the future. Retail businesses like yours, no matter their size, need to decrease their operating costs as much as possible to increase their profit margin. Remember, your operating costs are internal factors you can exert control over. Top line sales aren't the only metric that matters. Businesses that focus on increasing their bottom line growth can stand the test of time.
Ready to see the most powerful warehouse management software in action?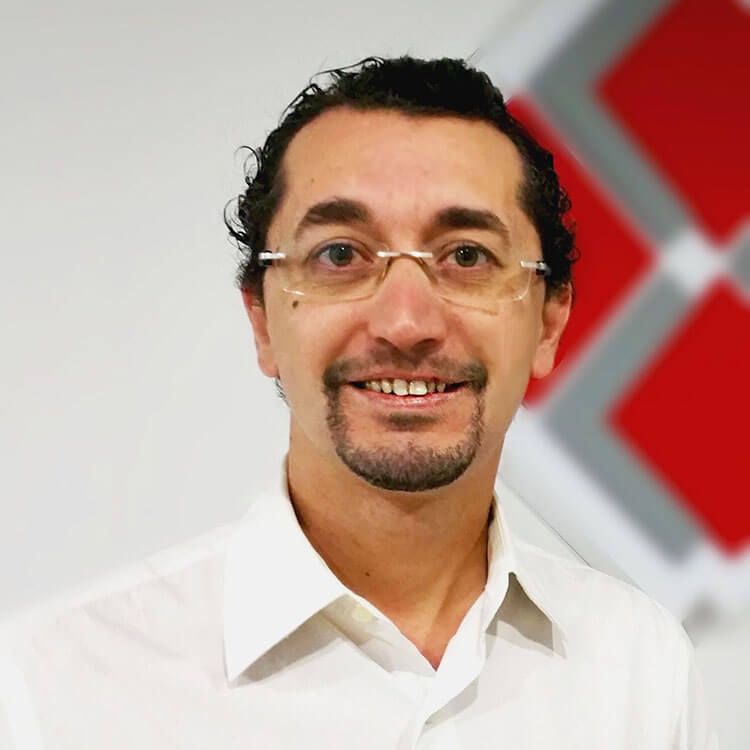 Cagdas Yildiz is the Chief Customer Success Officer and Co-Founder of Logiwa.