Warehouse Management System: On-Premise vs Cloud-Based (Guide)
Cloud technology has integrated into our personal lives. We use apps like Google Drive, iCloud, and OneDrive for photos, videos, and documents. Keeping our personal data in the cloud offers a lot of conveniences. It also minimizes the risk you'll lose everything due to computer failure. So what about putting your business systems on the cloud? Companies can implement warehouse management system (WMS) in two different ways: on-premise systems or cloud-based warehouse management systems.
On-premise systems host on their own servers and purchase licenses, but that's a huge initial investment. Also, the company takes on the maintenance, accessibility, disaster, and recovery tasks. The WMS provider hosts the cloud-based system on their server. You pay for the software-as-a-service via a monthly subscription. You won't need to put up a large investment upfront. Not to mention, you get all the tools you need for your operations throughout your growth process.
BONUS: Before you read further, download our Warehouse Management System Whitepaper to see how Logiwa uses real-time data to help you get up to 100% inventory accuracy and execute advanced fulfillment strategies like wave planning.
Cost Effectiveness
We prepared an example to illustrate the costs of a WMS with five users for a cloud-based and on-premise model. As seen in the chart below, a cloud-based warehouse management software costs less than an on-premise inventory management software even after 7 years.
For a cloud-based model, the total subscription fees for five users is $1,500/month. There is also a $3,000 setup fee.
On the other hand, you can purchase the licenses for an on-premise model for $50,000. and the budget for the implementation will be an additional $50,000.
The graph below doesn't include the hardware needed for the on-premise model. Still, a cloud-based model is more cost-effective than the on-premise model.
Warehouse Management Technology
From a technology perspective, cloud-based warehouse management software is more advanced. Web-based applications offer the chance to work on any device anywhere on the planet. Additionally, cloud-based WMS providers constantly improve the software. They automatically push those updates. This means you're always using the most recent versions of their systems.
A true warehouse management system does more than inventory tracking. It can integrate with the latest and greatest in warehouse technology, such as:
Barcode and RFID scanning

Voice technology

Warehouse automation

Picking robots
The list continues. The truth is, we're working in the warehouses of tomorrow right now. You can partially or fully automate your warehouse over time, and a tech first warehouse management system designed specifically with new tech in mind is the way to start.
Scale Your Inventory Management with Your Business
As a growing online retailer, you need systems that grow with you. You can expand your use of the system as your warehouse operations grow. That's why the subscription model with the option to add more users is more attractive to growing buisnesses. When you plan for long-term growth, you should invest in tools that meet that need. Additionally, the WMS should fully scale with your business. Not all cloud-based inventory management systems are capable of scaling with you all the way. Some of them can't support operations after 20 users or a certain number of warehouses. Even if you opt to go with a cloud-based WMS, you should be careful. Select a system that will support your growth for at least the next 5 – 6 years.
Fast Onboarding
Cloud-based systems are faster to set up and system configuration is easier. These systems offer standardized fulfillment business models and processes. Within a standardized fulfillment model, they consider all business cases that they will face and build more flexible systems.
The flexibility allows for fast onboarding in as little as 1-2 weeks. Whereas on-premise systems can take 4-6 months to implement and start using. You will bring the benefits of a warehouse management system to your warehouse sooner with a cloud-based option.
Minimal Investment Risk
What happens when you invest in an on-premise inventory management system and you aren't happy at the end of 12 months? Either you will keep investing in extra development to customize it or you will change it. There is a high risk involved in the on-premise model.
However, if you start using a cloud-based warehouse management system and you aren't happy at the end of 12 months, you just unsubscribe from the provider's services. There is minimal risk involved.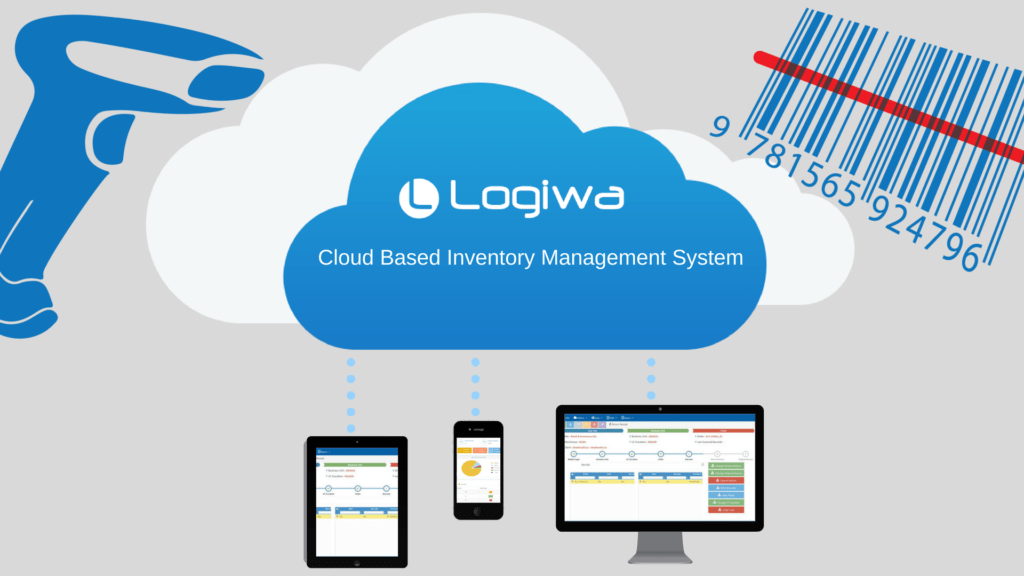 Better Warehouse Performance = Higher Profit Margins: Logiwa's cloud-based WMS syncs accurate data across your entire interface so the inventory numbers you see on your dashboard are what your employees see on their devices. Learn how Logiwa uses real-time data to help you get up to 100% inventory accuracy and 2.5x shipments.
5 Questions 3PL's Need to Answer Before Building an In-House WMS
So you're a third party logistics company thinking about building your own warehouse management system. How do you know this choice is right for you? Developing in-house depends on your business requirements rather than the inherent qualities of a specific system. A commercial WMS system isn't always a perfect fit for your needs. However, systems developed in-house also fall short. Inventory control can make or break a e-commerce business, so you can't afford to fall short.
You can only make an informed decision for your company after careful research. Consider these five key factors before making a WMS solution decision.
How Much Will Your 3PL Scale?
Major software companies have begun to develop WMS systems over the past decade. Most of these programs focus on the needs of your 3PL clients rather than your 3PL company itself.
Experts expect the WMS market to experience 14.1% compound annual growth during 2017-2024. As e-commerce companies grow and strive to keep up with consumer demand, they also begin to support multiple distribution channels. The more you grow, the more important a flexible and powerful WMS becomes to you.
While you could build your own WMS in-house, it takes a lot of time and resources to adopt an in-house program as your company scales. A major reason to consider a commercial WMS is their research and development resources. In the case of a commercial WMS, the solution providers maintain development teams that soak up the latest technology and can constantly iterate.
Besides development, because you deserve the most up-to-date software, you'll be paying your team to execute consistent updates as technology moves forward. With the right commercial WMS, you can rest assured that your provider develops and updates the software with the latest tech. This is a significant advantage over the typically much smaller staffs retained by 3PL's who decide to build their own systems.
What Are Your Core Needs?
One of the first steps you should take as a 3PL is defining your current clients' needs. You should also define how you expect a software tool to keep track of your business processes. By doing so, you will:
Nail down how you complete transactions within your company

What your key business metrics are

What you want to provide to your clients as you scale
These are important points meant to help you determine whether your 3PL has the bandwidth to create an in-house WMS. It needs to meet your requirements and your customers' requirements over the long-term.
Who Are Your Target E-Commerce Clients?
You should also define your target client profile. Having a defined target client profile (or buyer persona) is key to many business development functions. If you target food and beverage companies in the near future, even if you don't have any today, the WMS functions specific to the food industry will play a key role.
For most 3PLs, things move so fast. They can sign a contract with a client in an industry where they have no prior experience. In this case, a commercial WMS would have a valuable knowledge base in how this industry works, and how to manage the warehouse efficiently. While you could build an in-house system despite limited experience in another industry, why reinvent the wheel?
Research and development will take up valuable time and money that could otherwise be spent elsewhere.
Additionally, commercial WMS providers typically offer multiple product types or business models (B2B, B2C, B2Store) that would be difficult to switch to with an in-house system. If your 3PL might venture into other industries, the added flexibility of commercial systems would be valuable.
Can You Handle the Integrations?
As a 3PL, you will need to build integrations with your clients' ERP software to provide a seamless customer service experience. Every WMS should be flexible and able to handle any future integrations. Many commercial WMS solutions built that infrastructure many years ago. Commercial WMS providers often have large development teams and have developed hundreds of integrations. You can use these integrations to manage multiple channels and multiple warehouses.
Consider system flexibility if you provide warehousing and order fulfillment services to online retailers. You will have to connect to hundreds of sales channels such as:
Marketplaces

Shopping carts

Shipment carriers
Commercial WMS companies make huge investments to build strong connections with all these parties and continuously maintain these integrations. If you want to build your own in-house WMS, however, you will have to build these from scratch. AND you'll have to maintain them.
Is It Worth Your Time?
As a 3PL, you need to sell the idea of "outsourcing" to your clients. Your key pitch usually sounds something like, "Let us handle your warehousing and logistics so that you can focus on your business". Why wouldn't you apply the same logic to your software needs? If you aren't a software company, why spend time and money developing software solutions that already exist? Before venturing into software development, be sure to ask yourself the questions above.
After all, the key is to focus on your business and sell more — not less.
Ready to see the most powerful warehouse management software in action?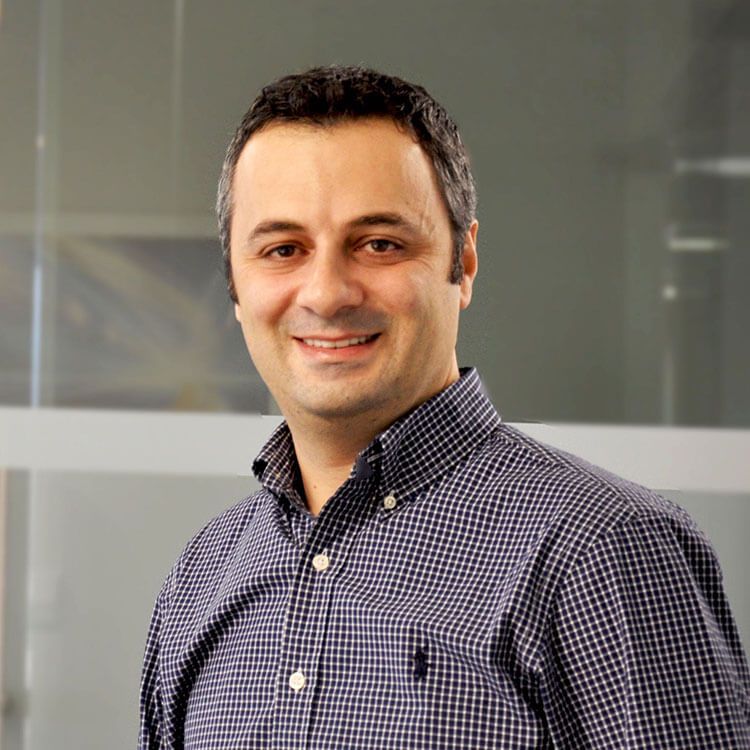 Erhan Musaoglu is the CEO and Co-Founder of Logiwa.