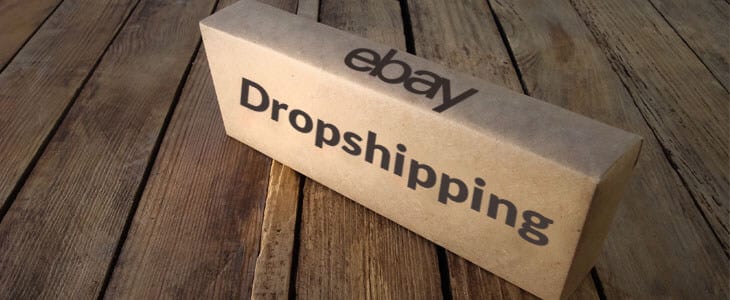 eBay Dropshipping: Benefits, How It Works & What to Expect
With running an online business being one the most hyping trends of the last couple of decades, people have begun slowly adjust to the mentality of buying everything and anything exclusively without going to offline stores and shops. That being said, entrepreneurs and online business runners are bound to be people who are capable of managing risks, making the most out of every negative outcome, and finding appropriate solutions at the most critical times. While working on these solutions, dropshipping evolves into the perfect opportunity when running an online company. eBay dropshipping is considered the most advantageous and compatible way of starting a dropshipping business in the wildly competitive e-commerce market. Here is everything you need to know about eBay dropshipping, how you can dropship for eBay, the benefits the e-com giant's dropshipping platform provides, and everything in between.
In this guide, we'll help you understand:
First Things First: What Is Dropshipping?
What Is eBay Dropshipping: The Ultimate eBay Dropshipping 2021 Definition
What Are the Benefits of eBay Dropshipping?
How Does eBay Dropshipping Work?
How Can I Start Dropshipping on eBay: A Step-by-Step Guide
Dropshipping from Amazon to eBay
First Things First: What Is Dropshipping?
Before diving into the alluring world of dropshipping with eBay, we first need to understand the concept of dropshipping as a whole and what the process entails from A to Z. Dropshipping is a type of order fulfillment method that does not require an online business to keep their products in stock. In other words, dropshipping offers the company a third-party supplier every time a customer places an order. The sales order is passed directly onto the third party – in this case, eBay – and is prepared, shipped, and delivered by them to the customer. Argo, the seller, never has to handle the logistical issues that may arise with stock, inventory, and shipment and does not have to keep inventory or supply.
In a dropshipping-based business, the seller only purchases stock when needed to fulfill customer orders and only from a dropshipping company, usually consisting of a manufacturer or a wholesaler. Now that we have established the basics of dropshipping, it is time to take a deep dive into the ultimate eBay dropshipping guide. To learn more about dropshipping, click here.
You may also like:Here is everything you need to know about Logiwa eBay Inventory Management Cloud Solution. Integrate your warehouse to your Ebay store with the most connected fulfillment solution for B2C and direct-to-consumer businesses
What Is eBay Dropshipping: The Ultimate eBay Dropshipping 2021 Definition
By now, we all know that eBay is one of the most popular online shopping sites in the world, which lists almost every product from every sector you can think of, and is based on an auction-type listing where sellers list and item, the customers bid on it, and the winner takes the cake. In addition, eBay also offers a "Buy Item Now" option for a fixed price. eBay dropshipping for beginners involves a very similar process, where having your own store on eBay means you are officially an eBay seller, using the company's platform as your shop. eBay allows sellers to place their listings in front of a vast audience and require minimal processing fees during the process.
Retailers are traditionally expected to keep close track of the inventory of products on hand and usually purchase these products in bulk at a wholesale price in order to minimize expenses. Dropshipping on eBay eliminates this step entirely, enabling the sellers to purchase the same wholesale stock individually and sell them for a profit via eBay afterward.
What Are the Benefits of eBay Dropshipping?
eBay offers a few satisfying reasons why it is preferred as one of the top drop shippers globally. To name a few, here are the most well-known advantages of using eBay dropshipping:
Free traffic: eBay dropshipping provides sellers a large amount of organic traffic without actually having to reach out to customers by spending a substantial amount of money on ads through channels such as Google and Facebook.
No up-front costs: Having an eBay dropshipping account is a low-risk business and has a very low barrier of entry. Creating an eBay account is for free, and the seller is required only to purchase products after they generate sales. In other words, sellers are able to scale their dropshipping business exponentially.
Easy & understandable automation systems: Whether you are using an eBay dropshipping software or rely on eBay's experienced and world-renowned developers, it is safe to say that with eBay dropshipping, you are in trusted hands. You can create various software based on eBay APIs and can work through them without having to actually access eBay.
Endless selling opportunities: It is no joke that you can sell almost anything – and truly anything – on eBay from various categories. Household items, electronics, fashion, outdoor and camping, books, and sports products are just a few of the niches from which you can find a loyal and reliable customer base. It is important to remember that guns, drugs, replica products, and tobacco are some of the several forbidden categories on the platform.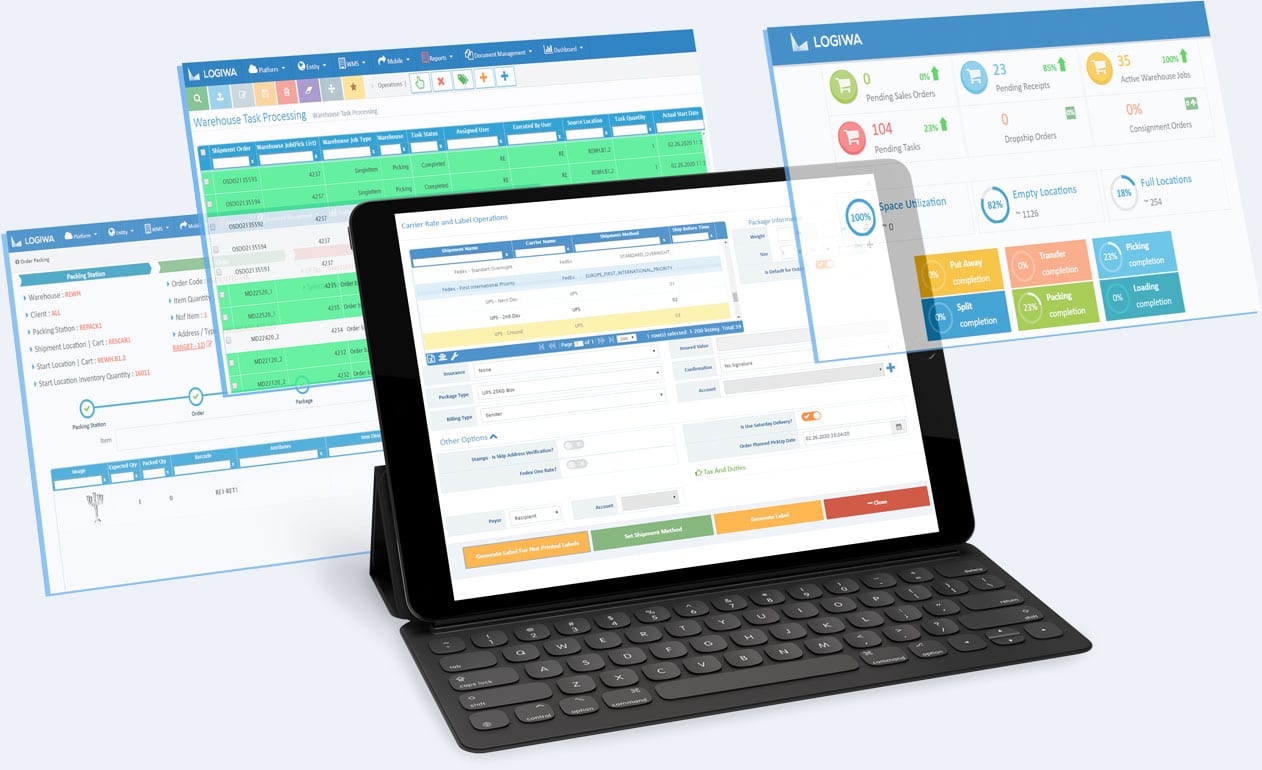 Transform your warehouse to a DTC fulfillment center
How Does eBay Dropshipping Work?
Needless to say that there are millions and millions of products being sold on eBay, with the numbers, categories, and niches increasing on a daily basis. However, did you know that most eBay sellers never actually keep stock or handle inventory of the items they sell online? This, of course, is thanks to the magical system eBay dropshipping has to offer. Instead of keeping an inventory, sellers on eBay source their products from a separate online seller, list them on their eBay store and wait for buyers to make their purchase. Many sellers choose to use the same exact product titles, descriptions, and even images that their wholesale dropship supplier provides.
As soon as the sale has been made, the drop shipper fulfills the order via their dropship company – which is usually a fulfillment service on the other end – and the order is then supplied and shipped to the customer.
Since the goods are shipped directly to the buyer, you as the seller are in a simple middleman position between the supplier and the customer, sourcing the product in bulk, selling them at a good retail price, and earning a profit over the transaction. One of the biggest benefits eBay dropshipping automation offers is that you do not have to be in possession of any stock you sell before you list them.
For more insight on eBay dropshipping tips, you can follow the eBay dropshipping policies stated below:
eBay has known to have tightened its drop shipping rules and policies over the past few years.
Sellers have to guarantee delivery within 30 days of the end of the listing. eBay chooses to place full responsibility in shipping time in the seller's hands.
Sellers must ensure that their listed products are purchased from a wholesaler. This means that they have to purchase their stock in bulk.
Sellers are not allowed to sell products from rival retail websites such as AliExpress and Amazon.
It is important to deliver the product as it was advertised.
eBay may apply penalties to sellers that do not adhere to these regulations, sometimes even resulting in account suspension.
How Can I Start Dropshipping on eBay: A Step-by-Step Guide
Here is an eBay dropshipping step-by-step guide for you that will help you accommodate the system and learn how to start eBay dropshipping faster.
Find a high-quality supplier: In the dropshipping business, it all comes down to working with a quality supplier, therefore achieving quality customer service. Sourcing local suppliers or finding wholesale suppliers online are some of the few options you can choose from before settling on your drop shipper. You need to ask yourself a few questions before making your final decision: What shipment options does the supplier offer? How long does the shipment take on average? Will the supplier be able to ship worldwide, or is their delivery policy restricted to only specific countries? How does the supplier conduct quality checks? Once you have made the ultimate decision and landed on a supplier that satisfies your needs, you will need to contact them and let them know that you are planning on becoming their retailer and selling their products.
Choose your products: You may choose to select your products before or after finding a supplier, depending on what type of store you want to create. While some sellers already have a specific product niche in mind, some may need to explore their options, conduct a handful amount of research, and determine what they would like to ultimately sell. Printed socks, Bluetooth headphones, organic tea, baby carriers, resistance bands, waterproof bags, sports bras, and e-cigarettes are some of the best items to dropship on eBay.
Create your eBay seller account: It takes just under a few minutes to set up your eBay dropshipping account. However, there are a few significant points that you should not overlook while creating your account. It would help if you chose your account name wisely since crude and offensive usernames may quickly drive potential customers away, as well as violating eBay username policies. In addition, you may come across some tax ID requirements on eBay's part. You can identify these numbers and any other tax information you may need by conducting a prompt Google search and determining what type of tax laws apply in your state. Setting up your profile page with details on your shop, its policies, shipping, and return regulations is also an important factor to consider while setting up your eBay dropshipping store.
Create your listings: You are now ready to create your eBay listings for each product using the information provided by your supplier. Pricing, timing, auction options, and other similar factors can be determined by conducting a sufficient amount of product research online, including browsing through rival websites such as Amazon.
Manage and maintain your store: Now that you have established your eBay listings and have set up your eBay dropshipping accounts, it's time to make some money! By fulfilling your orders as quickly as possible and by providing great customer service, you can quickly start building a trustworthy and positive reputation amongst your customer base. Make sure to check with your wholesaler on a weekly – or in some cases, daily – basis in order to make sure everything is running smoothly. Do not forget to remove listings for out-of-stock items and replace them with new products. Responding to customer inquiries and complaints in a timely fashion is another important step in creating a professional and reliable image.
Dropshipping from Amazon to eBay
Amazon to eBay dropshipping has shifted to a new level with eBay's revised dropshipping policies. Amazon sellers were able to conduct Amazon eBay dropshipping software and sell their Amazon stock on eBay before the recent policy changes. This allowed them to resell their Amazon products at a higher price on eBay, resulting in multiple store owners suffering the consequences. Many customers were left frustrated after receiving an Amazon package with a gift receipt inside, even though they had initially placed their order on eBay. The company then decided to change its policies in order to protect its brand image and forbid sellers from dropshipping from Amazon to eBay.
Logiwa e-commerce fulfillment software pre-integrated with all your sales channels and order management platforms
Warehouse Management
Modern digital WMS powers a modern fulfillment experience