Benefits of Warehouse and Inventory Management Software for E-Commerce
A traditional Warehouse Management Software (WMS) or Inventory Management Software (IMS) is a software application used to manage warehouse or distribution center operations.
With the rise of e-commerce business, inventory is now beyond walls of a warehouse. As a result, next-generation warehouse management systems must manage the fulfillment operations outside of the traditional scope, including drop shipment, off-site receiving, locker boxes, and more.
Today's best of breed WMS systems manage the whole order fulfillment process from the consumer clicking the "buy" button to all the way through delivery.
It's no surprise that the global inventory software market is predicted to grow at a compound annual rate of 8.31% during the years 2016 to 2020.
BONUS: Before you read further, download our Warehouse Management Software Whitepaper to see how Logiwa uses real-time data to help you get up to 100% inventory accuracy and execute advanced fulfillment strategies like wave planning.
Challenges Facing E-commerce Warehouses
Each Delivery
A traditional warehouse operate in a business-to-business (B2B) model, which it ships products directly to another business – mostly in higher quantities and in bulk. E-commerce warehouses, on the other hand, operate in a business-to-consumer (B2C) model, shipping directly to individual consumers. They ship a higher number of individual orders and smaller quantities within each order.
Therefore, e-commerce warehousing is all about operational speed, accuracy and customer service.
Scalability and Temporary Workers
The fluctuations in demand require temporary workforce which means additional license, additional industrial scanners and training. An e-commerce warehouse management system should support all the devices including smartphones and tablet PCs so that the temporary workers are able to use their own smart phones.
Parallel to the growth of an e-commerce company, it should be possible to subscribe new users on a temporary basis. The warehouse management system should allow subscribing more users when they are needed and unsubscribe them as the number of orders decrease.
Multiple Sales Channels
The most challenging and critical process in the omni-channel model is inventory sharing throughout all sales channels. Required priorities, allocations and reservations should be included in the system through this cooperative infrastructure.
Single Items
In e-commerce, the average number of single-item orders is around 30%-50%. A traditional warehouse management system is familiar with and good at picking pallets and boxes from the warehouse but not picking single items.
Backorders
In e-commerce, the demand fluctuates on a daily basis. As a result, e-commerce warehouses face unpredictable backorders. Automatic allocation and packing of backorders during receiving is crucial in e-commerce.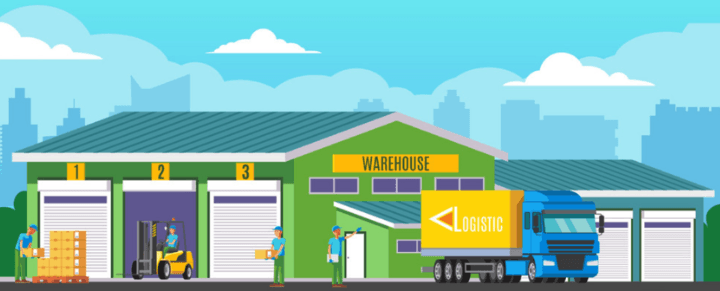 Better Warehouse Performance = Higher Profit Margins: Logiwa syncs accurate data across your entire interface so the inventory numbers you see on your dashboard are what your employees see on their devices. Learn how Logiwa uses real-time data to help you get up to 100% inventory accuracy and 2.5x shipments.
Main Benefits of an E-commerce WMS
Save Money and Time
Automated inventory can help save you plenty of time, so that you can focus on your top-selling products and ensuring you stock them in sufficient quantities instead. Plus, inventory software saves you the administrative task of updating inventory, and you can utilize the time to expand and promote your business. Quality, cloud-based solutions allow you to access inventory data from anywhere, anytime. This facility can be used by your remote workforce as well as employees who need to access the system from home or in the field.
Setting Product Restock Levels
Ordering stock is a great example of a situation in which inventory management software can help. These software solutions have a preset order value feature that automatically dispatches a buy order to the supplier. Plus, they provide a reporting tool that can save you valuable time in determining your top products. Stock is the biggest asset for businesses, so it is important to forecast and streamline the supply of your popular products to improve sales via multiple channels.
Minimize Human Error
Growing businesses face the arduous task of dispatching the right products at the correct times to the precise locations. They also need to ensure that their products are high quality. There are chances for human errors while processing these orders because they need to delegated to particular warehouses and managed by multiple members in different teams.
Inventory software enables companies to streamline their warehouse processes because it collects and stores info in a centralized location. This enables administrators to effortlessly manage the goods stored in multiple places as well as by third-party partners. As a result, you can streamline the entire stock management process, improve delivery efficiency, and enhance customer satisfaction.
Keep Customers Updated
It is a tiresome and inefficient task to manually update your stock on all your sales channels. You will be spending a lot of valuable time updating your spreadsheets, especially if your product range is large. Manual management of inventory raises the risk of underselling and overselling products. For example, your customers will be disappointed if the product they order is not available immediately. Use inventory software to keep them informed by automatically updating stock status across all your sales channels.
Make Your Operations More Efficient and Productive
If you keep extra items in stock, you will tie up more money in inventory that can't be spent. By efficiently managing your stock quantity levels, you can ensure your business stays cash flow positive. The inventory tool's reports and analytics features can assist you to identify your fast-selling products on various sales channels. This enables you to make smart buying decisions. Additionally, you can also spot trends that you can capitalize on. A quality inventory system can also help you to manage product batches, expiry dates, multi-matrix item variants, and complex measurement units.
Minimize Costs and Maximize Profits
Top multi-channel e-commerce stores sell high volumes of products via their online and offline stores. They need to efficiently manage orders on all their sales channels and ensure they have adequate stock supplies to meet seasonal demand to minimize sales loss. Good inventory management is also important to reduce the costs of stock storage in warehouses. For example, profits can be impacted in many ways such as storage fees, deadstock, theft, taxes, insurance, and passing trends. You can minimize these costs by investing in a suitable inventory management software platform.
Integrate All Your Business Operations
After your sales rep issues a sales order, you can use inventory management software to fulfill the order. First, the solution's user management tool allows you to create individual user accounts for each employee in different departments.
After creating job roles, you can assign role-based user permissions to ensure your employees get access only to relevant modules and features. This prevents them from accessing confidential reports and other important business data. Notes and tasks help team members to collaborate effortlessly. They can seamlessly share and transfer info on customers, products, invoices, suppliers, sales orders, and shipment deliveries. That way, the order fulfillment process is transparent.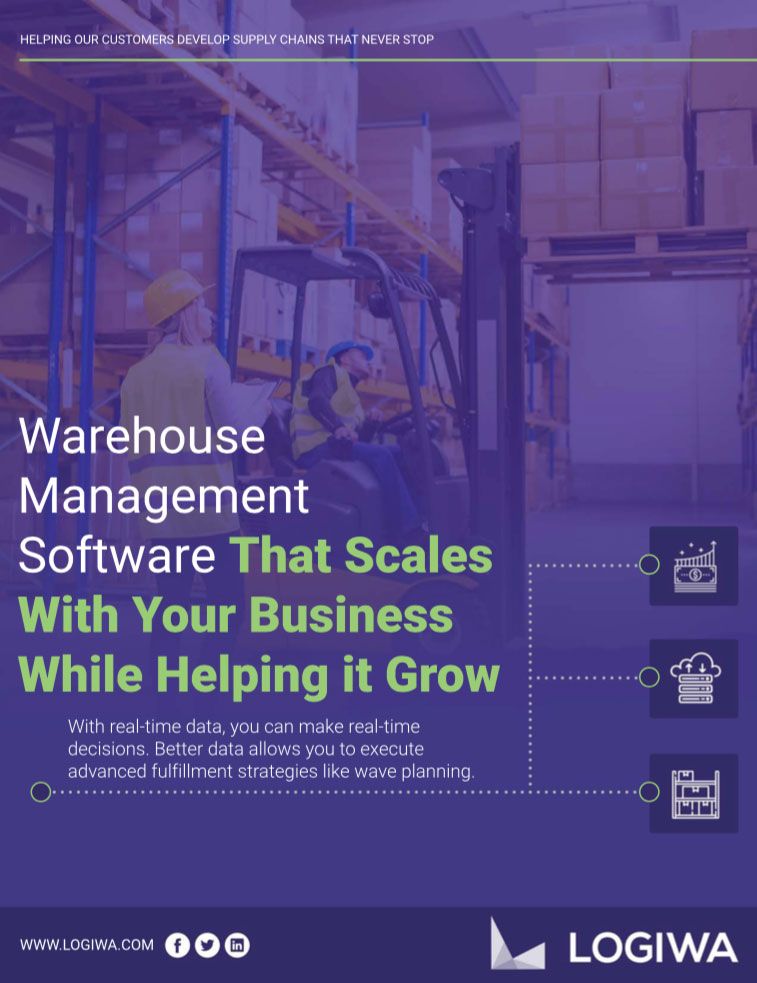 Download our Warehouse Management Software Whitepaper
Logiwa uses real-time data to help you get up to 100% inventory accuracy and 2.5x increased shipments.
At the same time, our software allows you to execute advanced fulfillment strategies like wave-planning and cross-docking.
You can learn more about our full capabilities by reading our whitepaper.
Download Now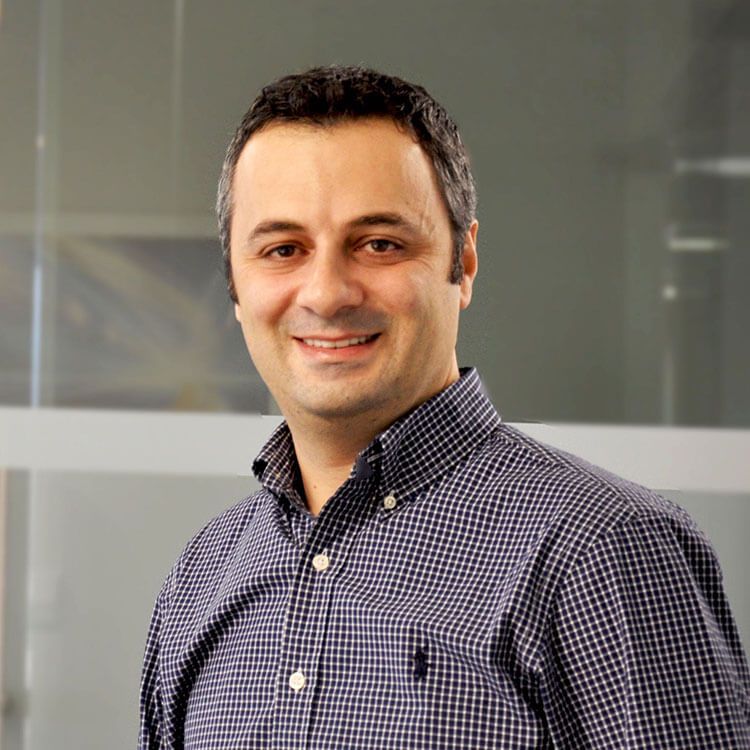 Erhan Musaoglu is the CEO and Co-Founder of Logiwa.